Projects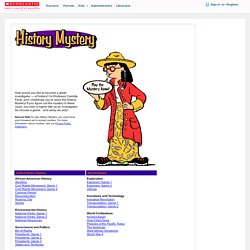 History Mystery
How would you like to become a great investigator — of history!
Suggestions of things you can do to integrate learning into other subjects while doing unit studies: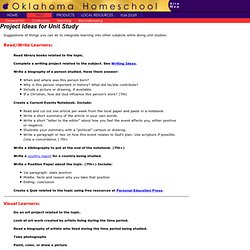 Unit Study Project Ideas by Cindy Downes - Oklahoma Homeschool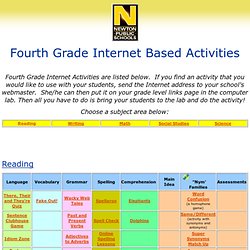 Fourth Grade Internet Based Activities Fourth Grade Internet Activities are listed below. If you find an activity that you would like to use with your students, send the Internet address to your school's webmaster.
Fourth Grade Internet Activities
Guide for Teachers - Stars and Triangles - Classroom Games
A game called ''Stars and Triangles'' that introduces the concepts of absolute and comparative advantage in international trade. Purpose: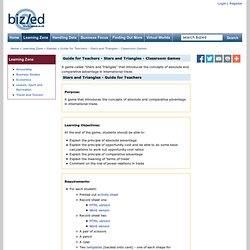 Historic Maps in K-12 Classrooms - For Teachers
You may download this map, modify it, and use it in any way, provided that you charge no fee for anyone to view or use any item that includes or is based on this map. If you use this map, you must include the following credit in association with it: "Map courtesy National Geographic.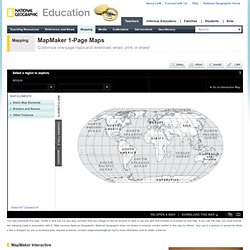 E-mail Web Manager - Technology Training Specialist and Teacher
Fourth Grade Web Activities