Research Centers / Institutes
Norbert Elias Only late in his long life did Norbert Elias (1897–1990) achieve intellectual celebrity, but since his death he has been recognised as one of the greatest sociologists of the twentieth century. He is most famous for his theory of civilising processes, but his ambitious vision for the scope of the social sciences extended to the whole development of human society from its earliest origins, including the long-term growth of knowledge and the sciences. His writings extend to such diverse topics as violence, sport, ageing and dying, time, work, art, poetry, utopias and the relations between the sexes. He likened networks of interdependent human beings - 'figurations' as he called them - to a dance: in constant flux yet structured. His approach has come to be known as 'figurational sociology', or more generally – because its appeal is far wider than professional sociologists alone – figurational studies.
Norbert Elias Foundation - Homepage and News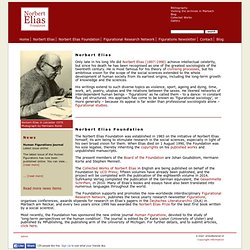 Hudson Institute's Center for Global Prosperity
Institute for Social Research
American Academy of Religion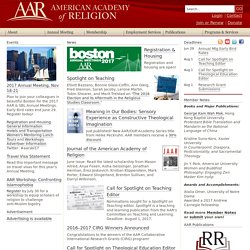 Books and Major Publications: Darryl W. Stephens, United Methodist Church Professional Sexual Ethics: A Holistic Ministry Approach Crystal Lynn Lubinsky, University of Massachusetts at Dartmouth Removing Masculine Layers to Reveal a Holy Womanhood: The Female Transvestite Monks of Late Antique Eastern Christianity
Public Religion Research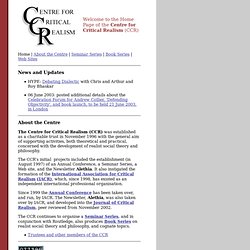 Home | About the Centre | Seminar Series | Book Series | Web Sites News and Updates About the Centre The Centre for Critical Realism (CCR) was established as a charitable trust in November 1996 with the general aim of supporting activities, both theoretical and practical, concerned with the development of realist social theory and philosophy.
Centre for Critical Realism (CCR)
Motherhood in Western Europe Insights from Western European Mothers The accompanying reports combine a review of existing literature with an analysis of original quantitative data derived from a poll of 9,582 mothers from 12 countries in Western Europe, making it one of the largest studies of this kind ever conducted Child Obesity and Health An analysis of the latest available data from the Health Survey for England (HSE)
The Birkbeck Institute for Social Research
essa-sociology.org - Home
Welcome to IVSA
Cornell University Survey Research Institute more options Welcome to the Survey Research Institute at Cornell University. SRI has been providing survey research, data collection and analysis services since 1996 to a wide-range of academic, non-profit, governmental, and corporate clientele. Survey Research Institute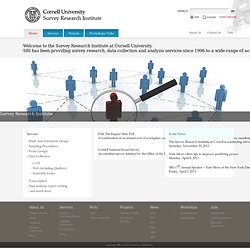 Survey Research Institute: Welcome to the Survey Research Institute at Cornell University.
Havens Center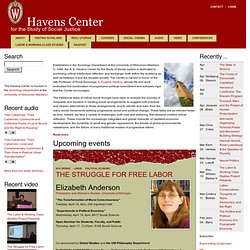 Established in the Sociology Department at the University of Wisconsin-Madison in 1984, the A. E. Havens Center for the Study of Social Justice is dedicated to promoting critical intellectual reflection and exchange, both within the academy as well as between it and the broader society.