Social Networking
Facebook by sutt2m. Matthew Sutton - like shooters then you can play this game. Twitter by sutt2m. ManageFlitter - Twitter Account Management - Over 625 Million Unfollowed. TwittX Unleashed Twitter Client | The Most Useful Twitter Client. IM + Email + Social Networks. 21 Creative Ways To Increase Your Facebook Fanbase. If you build a Facebook Page, will fans come?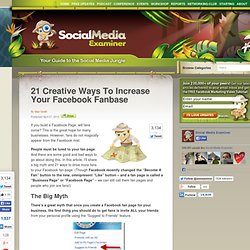 This is the great hope for many businesses. However, fans do not magically appear from the Facebook mist. People must be lured to your fan page. And there are some good and bad ways to go about doing this. Twitter Grader | Get Your Twitter Ranking. Free Wordpress Themes and More at Fresheezy! No more FBML! Customize your Facebook Page. Red White Blue Twitter Background | Twitter Backgrounds. Login. Seesmic has been acquired by HootSuite and as of March 2013, the Seesmic website is no longer supported.
But HootSuite welcomes all Seesmic users into our nest! Here's how you can start using HootSuite today. Posterous - The Easiest Way to Post and Share Anything. Shorten & Share | bit.ly | a simple URL shortener. Digg.
---