Social Network
1 и 2 марта прошел тренинг по проектированию интерфейсов для компаний Одноклассники.ру и Mail.ru, который я вел для сотрудников обеих компаний.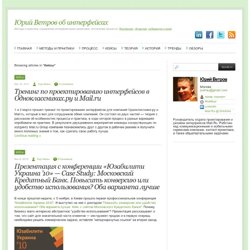 Кейсы « Юрий Ветров. Проектирование интерфейсов и управление проектами
folkdirect.com
Netlog
Twitter по-русски in russian lang интРуТвиттера
Privet.ru
This is a list of major active social networking websites and excludes dating websites (see Comparison of online dating websites).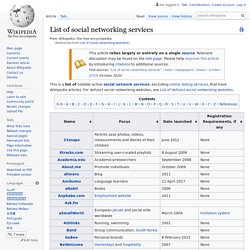 Моя страница my Page in MegaTweet