Gefahren
Recruiting 2.0: Vorsicht bei Abwerbeversuchen in Social Networks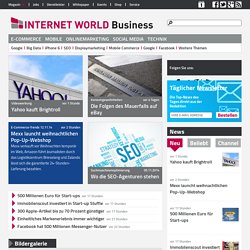 Bewertung:
Pressearbeit ist ein wichtiges Instrument der Kommunikation nach Außen.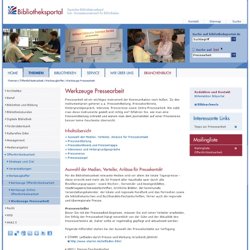 Werkzeuge Pressearbeit
Warnock's Dilemma , named for its originator Bryan Warnock, is the problem of interpreting a lack of response to a posting on a mailing list , Usenet newsgroup, or Web forum . It occurs because a lack of response does not necessarily imply that no one is interested in the topic, and could have any one of several different implications, some of which are contradictory.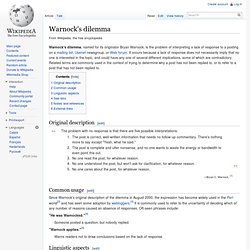 Warnock's dilemma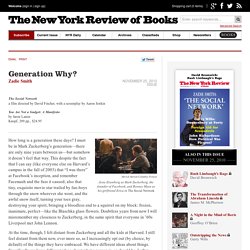 Merrick Morton/Columbia Pictures Jesse Eisenberg as Mark Zuckerberg, the founder of Facebook, and Rooney Mara as his girlfriend Erica in The Social Network How long is a generation these days? I must be in Mark Zuckerberg's generation—there are only nine years between us—but somehow it doesn't feel that way.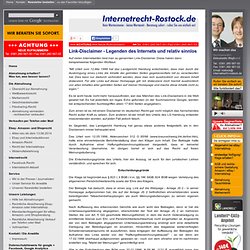 Internetrecht - disclaimer
Auf vielen Internetseiten liest man so genannten Link-Disclaimer.
Rechtliche Ratschläge zum Cloud Computing - working@office
Alle sprechen von der "Wolke" – doch kaum jemand macht sich Gedanken um die rechtlichen Hintergründe der Datenauslagerung. Lesen Sie hier Hinweise und Tipps zur richtigen Nutzung des Cloud Computing. Das Speichern der eigenen Daten auf zentralen Internet-Computern bietet die Möglichkeit, Daten von jedem beliebigen Computer aus abzurufen und auch auf mobilen Geräten zu nutzen.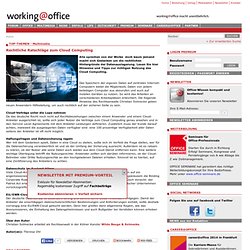 Arbeitgeber sollten in Richtlinien festlegen, wie ihre Mitarbeiter soziale Netzwerke nutzen dürfen, sagt der Jurist Carsten Ulbricht im Interview.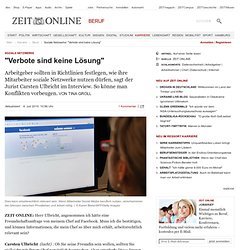 Soziale Netzwerke: "Verbote sind keine Lösung" | Karriere