Blogging
Add Google Analytics Social Tracking to WordPress Website or Blog
If you're not on the HyperArts Blog, CLICK HERE!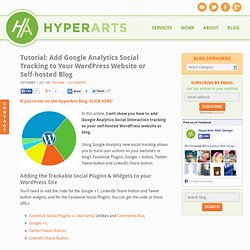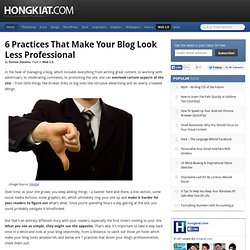 6 Practices That Make Your Blog Look Less Professional
In the heat of managing a blog, which includes everything from writing great content, to working with advertisers, to moderating comments, to promoting the site, one can overlook certain aspects of the site – from little things like broken links, to big ones like intrusive advertising and an overly crowded design. (Image Source: Fotolia) Over time, as your site grows, you keep adding things – a banner here and there, a link section, some social media buttons, some graphics etc, which ultimately clog your site up and make it harder for your readers to figure out what's what.
11 Pro Tips for Better Business Blogging
Scott Gerber is a serial entrepreneur, syndicated columnist, public speaker and author of Never Get a "Real" Job. The content of this post was sourced from the Young Entrepreneur Council, a non-profit led by the world's top young entrepreneurs.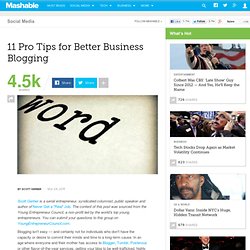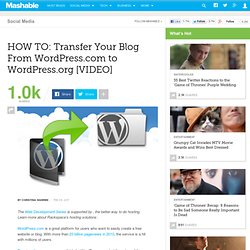 HOW TO: Transfer Your Blog From WordPress.com to WordPress.org [VIDEO]
The Web Development Series is supported by Rackspace, the better way to do hosting.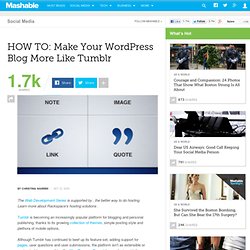 The Web Development Series is supported by Rackspace, the better way to do hosting. Learn more about Rackspace's hosting solutions here.
HOW TO: Make Your WordPress Blog More Like Tumblr
10 Fresh Blogger Templates for Any Application [PICS]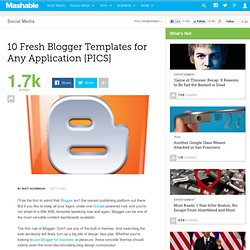 I'll be the first to admit that Blogger isn't the sexiest publishing platform out there.
5 Hot Design Trends for Aspiring Bloggers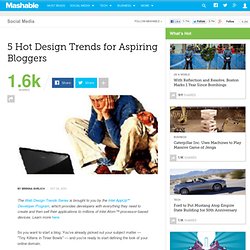 So you want to start a blog.
Do Freelancers Do Best on WordPress, Drupal or Joomla?
There are many new web design methods or techniques out there in the world today. Many designers choose a method, style, or technique and stick to it to master it and put their name on it.
Why Designers Should Adapt to Minimalistic Design