Social media Strategy
This post was written by Liz Frisch, our Trade Show Coordinator. Here at Demandforce, we exhibit at over 300 trade shows and industry events each year. Last month we packed our warmest clothes and flew back east to the Greater New York Dental Meeting.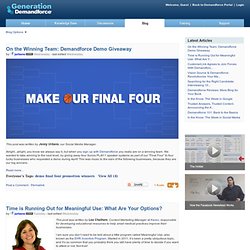 The Rise of Social Network Ad Spending
Technologies known collectively as Web 2.0 have spread widely among consumers over the past five years. Social-networking Web sites, such as Facebook and MySpace, now attract more than 100 million visitors a month. As the popularity of Web 2.0 has grown, companies have noted the intense consumer engagement and creativity surrounding these technologies.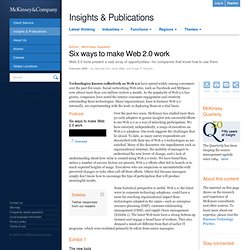 You're likely on Twitter. But are you connecting with the right people? Do you want to build a quality Twitter following? If so, keep reading.