SMFilm
The MovieGoer App: You are More Influential than Roger Ebert | Technology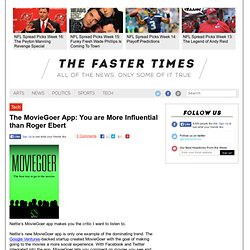 Nettle's MovieGoer app makes you the critic I want to listen to.
Social Movies: Three Start-Ups That Might Boost Hollywood's Box-Office Prospects
Bumebox launches for customizing business social media - Silicon Valley / San Jose Business Journal
Bumebox announced the launch of its social publishing platform that focuses on customization for events and promotions. Staff Silicon Valley Business Journal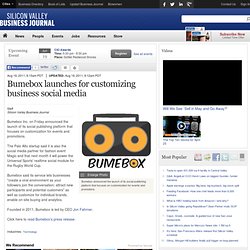 Social Cloud: BumeBox, Real-time Social Media Events in a Big Way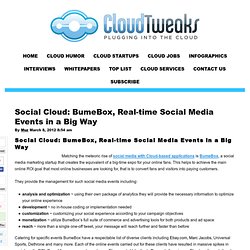 Social Cloud: BumeBox, Real-time Social Media Events in a Big Way Matching the meteoric rise of social media with Cloud-based application s is BumeBox , a social media marketing startup that creates the equivalent of a big-time expo for your online fans. This helps to achieve the main online ROI goal that most online businesses are looking for, that is to convert fans and visitors into paying customers.
Bumebox.com
How 'Titanic 3D' Will Have an Awesomely Social Premiere [EXCLUSIVE]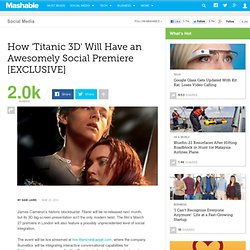 James Cameron's historic blockbuster Titanic will be re-released next month, but its 3D big-screen presentation isn't the only modern twist.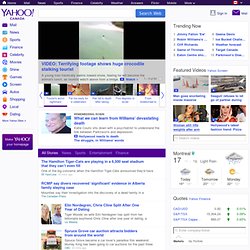 Don't be alarmed if you're approached on Twitter, Facebook, Myspace or Foursquare to make a donation to a film. Indie filmmakers are bullish on social media, using tenuous relationships with social media friends to fund their films. Some films have raised as much as $25,000 or more (or so they say), while others struggle to raise enough money to feed their film crew for a weekend.
Grassroots Social Media Campaigns Help Crowdfund Indie Films