Silicon Valley
Freemium + Emergence Capital Partners
Pearltrees & Web 2.0 expo
Is Facebook worth twice what Yahoo is worth? - ...ifindkarma...
Facebook Cofounder Dustin Moskovitz Backs California Pot Legalization While Facebook Blocks Pot Campaign Ads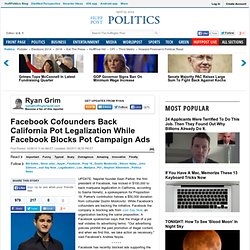 UPDATE: Napster founder Sean Parker, the first president of Facebook, has kicked in $100,000 to back marijuana legalization in California, according to Sasha Horwitz, a spokesperson for Proposition 19. Parker's contribution follows a $50,000 donation from cofounder Dustin Moskovitz. While Facebook's cofounders are backing the initiative, Facebook the company is blocking ads from Just Say Now, an organization backing the same proposition.
The New Face Of Venture Capital, Part 1
It's the time of year when a young man's fancy lightly turns to thoughts of deductions and write-offs. One select group of Americans, though, has a more pressing tax-season task on its mind: preserving a lucrative loophole in the I.R.S. code.
Private equity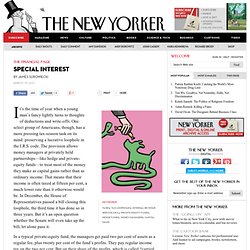 I've been talking for years about " the internet operating system ", but I realized I've never written an extended post to define what I think it is, where it is going, and the choices we face. This is that missing post.