Sign Language
JSL - Japanese Sign Language
dDeaf World - Practicing Your American Sign Language Skills
ASL Browser
Hands-On Learning
Two men and a woman signing
Sign language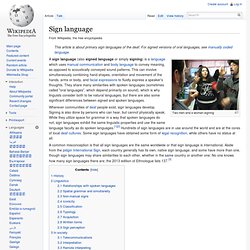 Learn ASL - American Sign Language and Interpreter Training Programs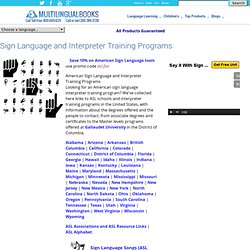 Alabama Bishop State Community College (Mobile) American Sign Language (ASL) major with associate degree, Interpreter Training program with certificate; rtmyles@bishop.edu ; (251) 690-6450 (v/tty) or (251) 690-6892 (fax).
ASL Browser
Sign Language Lessons: Common Phrases : How to Sign Feelings in Sign Language
Introducing yourself in American Sign Language takes some practice, but once you master the basics, you'll be on your way to signing in no time.
Learn Sign Language - Learn Introductions in American Sign Language Video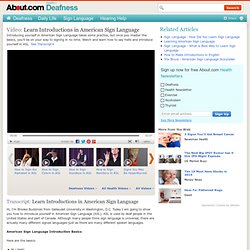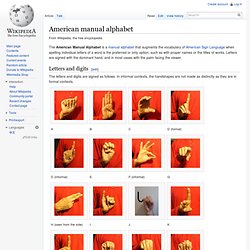 The American Manual Alphabet is a manual alphabet that augments the vocabulary of American Sign Language when spelling individual letters of a word is the preferred or only option, such as with proper names or the titles of works. Letters are signed with the dominant hand, and in most cases with the palm facing the viewer. [ edit ] Letters and digits
American manual alphabet
Learn American Sign Language Free Online: Online ASL Classes at No Cost!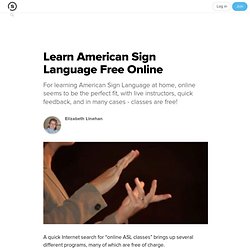 A quick Internet search for "online ASL classes" brings up several different programs, many of which are free of charge.
Sign Language Videos: chain to coat from Answers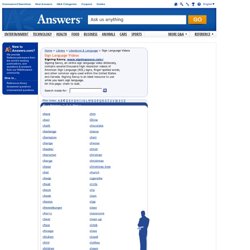 Unanswered Questions New Answers