Shortwave
Hellishly Active Sunspot Heard On Radios Worldwide
*** ENTRE ONDAS ***
Search for SWL Broadcasters by Frequency at HFRadio.org
Time accuracy superior to telephone time accuracy is available throughout Canada and in many other parts of the world by means of NRC's radio time signals broadcast continuously from short wave radio station CHU. If corrections are made for the propagation delay from CHU to the user, and for delays in the user's receiver, an accuracy of better than 1 ms can be obtained. Signal availability at a user's location depends on ionospheric conditions.
NRC Short Wave Station Broadcasts (CHU) - Services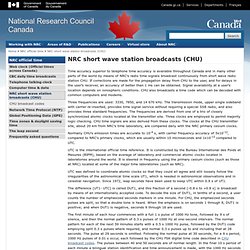 Tiempo universal coordinado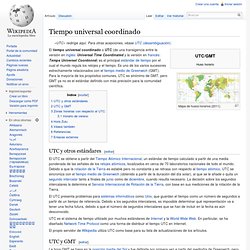 El tiempo universal coordinado o UTC (según sus siglas en inglés, Universal Time Coordinated ), es el principal estándar de tiempo por el cual el mundo regula los relojes y el tiempo. Es uno de los varios sucesores estrechamente relacionado con el tiempo medio de Greenwich (GMT). Para la mayoría de propósitos comunes, UTC es sinónimo de GMT, pero GMT ya no es el más precisamente definido para la comunidad científica.
Shortwave Radio Stations and International Broadcasters
Shortwave Radio Information Through use of a particular broadcasting frequency range, shortwave radios can receive radio broadcasts that originate from thousands of miles away. News,... How to Use Emergency Shortwave Radios A shortwave radio can be extremely useful during emergency situations such as power outages, hurricanes and tornadoes or when other security issues... Short Wave Radio Requirements Short Wave Radio Requirements. Communicating by shortwave radio is a popular and useful pastime. Shortwave radio operators, or hams as they call...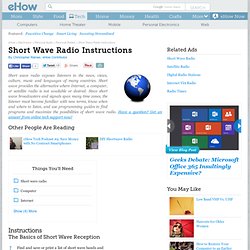 Short Wave Radio Instructions
SWL An Introduction to Shortwave Listening
Shortwave Radio Stations List