Stories by NZ/Australian Writers
Writers on the Hill / A Crusader, and a man who lives in the present...
Literary Agents, bah! Who needs them? - GalleyCat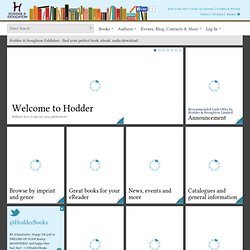 Edge-of-your seat suspense from the ultimate thriller writer. A sniper shot from a near-impossible distance. Evidence that the order came from the highest levels of US government. A New York DA who won't let it go.
www.hodder.co.uk > Home page
Tim Jones
Turbine Turbine is an online literary journal published annually since 2001 by the International Institute of Modern Letters. It presents new work by our creative writing students alongside poetry and fiction by emerging and established writers. You can browse previous issues by clicking on the Turbine banners below. If you are interested in contributing to the next issue, visit our Submission Guidelines page for more details.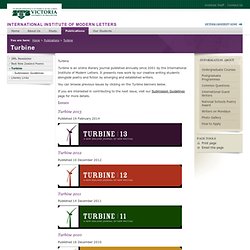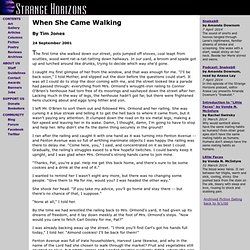 24 September 2001 The first time she walked down our street, pots jumped off stoves, coal leapt from scuttles, wood went rat-a-tat-tatting down hallways. In our yard, a broom and spade got up and lurched around like drunks, trying to decide which way she'd gone. I caught my first glimpse of her from the window, and that was enough for me.
Fiction: When She Came Walking, by Tim Jones
"THE FLY" by Katherine Mansfield (1888-1923). Typed by myself referring to the Oxford World's Classics' "Katherine Mansfield, Selected Stories" and "Modern British Women Writers" published by Seibido (Tokyo). A Japanese translation was done by myself.
Katherine Mansfield : The Fly