Stories by NZ/Australian Writers
Writers on the Hill / A Crusader, and a man who lives in the present...
Literary Agents, bah! Who needs them? - GalleyCat
www.hodder.co.uk > Home page
Tim Jones
Turbine is an online literary journal published annually since 2001 by the International Institute of Modern Letters.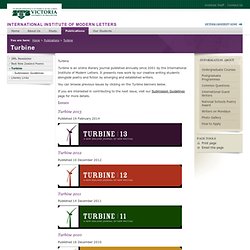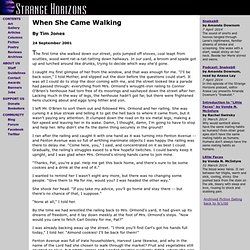 24 September 2001
Fiction: When She Came Walking, by Tim Jones
"THE FLY" by Katherine Mansfield (1888-1923). Typed by myself referring to the Oxford World's Classics' "Katherine Mansfield, Selected Stories" and "Modern British Women Writers" published by Seibido (Tokyo). A Japanese translation was done by myself.
Katherine Mansfield : The Fly