Vetements/clothes
Centre Commercial - Bleu de Paname Veste Plage
Cultizm.com
Bench & Loom
Neighbour — Welcome
Nov 20, 2013 Alden Suede Indy Boot. They say that it was comfort that was the key reason why Harrison Ford came to wear Alden's in the role of Indiana Jones. Rumor has it that Ford had trouble finding comfortable shoes and chose Alden Boots because he previously wore them when working as a carpenter. The rest is history – Aldens classic boot which was originally called the High Work Shoe is now, and forever, known as the Indy Boot. This suede model is off the hook!
Fashion stealer | sale | discount | voucher code | promotion code | sns herning | our legacy | levis vintage | yuketen | nigel cabourn | common projects - Part 5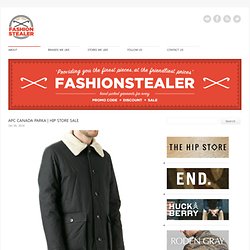 Fjall Raven | Clarks Originals | Folk Clothing | YMC | Mens Brands | Goodstead Clothing
F R E E / M A N — Products
Union
nanamica
CNCPTS / Welcome
Blackbird -
Kiosk 78
Need supply Co.
endclothing
The goodhood
Belstaff is a genuine British heritage brand, it's history can be dated back to 1924. Renowned for its legendary jackets Belstaff patrons of the past have included the revolutionary Che Guevara and the 'king of cool' Steve McQueen. A range of iconic biker jackets in original waxed cotton and leather.With a constant demand for all things retro; Belstaff has attitude, style and a commitment to sourcing the highest quality materials. Change Order :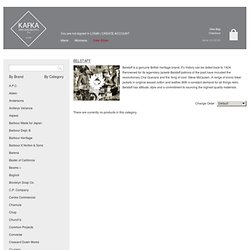 Kafka
The Bureau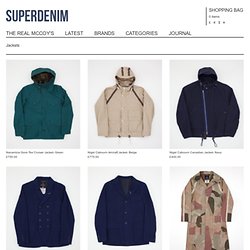 Superdenim
Jackets Buco J-100 Horse Hide Leather Riders Jacket Nigel Cabourn x Eddie Bauer Canadian Vest- Maroon
In the middle
<ul><li>This shop requires JavaScript to run correctly. Please activate JavaScript in your browser.</li></ul>
White's Boots
LOST & FOUNDS
POST O'ALLS / POST OVERALLS has been well received by diverse range of customers since their debut in 1993. The idea was to create vintage-inspired but practically new work clothes that can match with our love - superbly detailed and beautifully constructed vintage pieces. The first collection displayed 1940s styled railroad jacket in Polar Fleece and earlier pullover style work shirt in heavy weight gingham chambray among other obscure yet timeless styles. Since its inception, POST O'ALLS' idea has been remain unchanged-Authentic in details and constructions, eclectic in fabrications with some extra ideas and characters built in, and each garment is made in U.S.A. POST O'ALLS has its primary design idea deeply rooted in vintage work clothes and other functional garments-such as military outfits and outdoor garments-which are all evolved from work wear platform.
Couverture and The Garbstore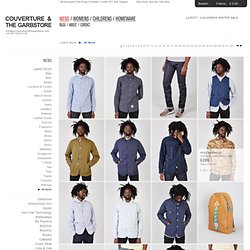 OPENING CEREMONY
MR PORTER
Yuketen - Boat Shoe
Norse Store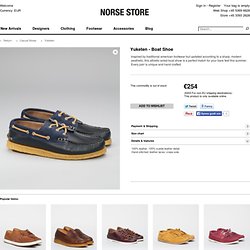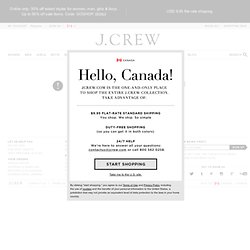 J.CREW
*Offer valid on the purchase of final sale items in J.Crew stores and at jcrew.com from January 22, 2014, 12:01am ET through January 28, 2014, 11:59pm ET. Offer not valid in the 769 Madison Avenue store, Ludlow Shops, Liquor Store, J.Crew Factory stores, at jcrewfactory.com or on phone orders.
Albam Clothing
Self Edge
CONTEXT
TheShoeMart
Rocker Speed Shop
Baracuta
Royalcheese
Good Wear Leather Coat Company