Vetements/clothes
Centre Commercial - Bleu de Paname Veste Plage
Cultizm.com
Bench & Loom
Neighbour — Welcome
Jan 08, 2013 Han Kjobenhavn Utility Shirt. We're calling this a real "O Brother, Where Art Thou?" shirt. Danish Han Kjobenhavn mixing up those prison yard and military and work-wear inspiration. Could be worn as a jacket but we choose to call it an overshirt.
Fashion stealer | sale | discount | voucher code | promotion code | sns herning | our legacy | levis vintage | yuketen | nigel cabourn | common projects - Part 5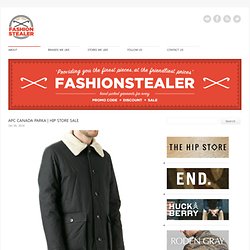 Fjall Raven | Clarks Originals | Folk Clothing | YMC | Mens Brands | Goodstead Clothing
Whoops, hang on... The page you requested was not found, and we have a fine guess why. If you typed the URL directly, please make sure the spelling is correct. If you clicked on a link to get here, the link is outdated. What can you do? Have no fear, help is near!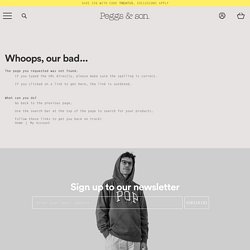 Outerwear - Jackets
F R E E / M A N — Products
Union
nanamica
CNCPTS / Welcome
Blackbird -
Kiosk 78
Inventory Stockroom
Present London
shop
Outerwear - Le Rayon Frais
HIP
Need supply Co.
endclothing
The goodhood
Belstaff is a genuine British heritage brand, it's history can be dated back to 1924. Renowned for its legendary jackets Belstaff patrons of the past have included the revolutionary Che Guevara and the 'king of cool' Steve McQueen. A range of iconic biker jackets in original waxed cotton and leather.With a constant demand for all things retro; Belstaff has attitude, style and a commitment to sourcing the highest quality materials. Change Order :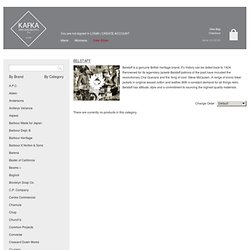 Kafka
The Bureau
Superdenim
skip to main content 0 items = £0.00 view bag Sub Total: £0.00 Nanamica Gore-Tex Field Jacket- Navy Price: £590.00 Nigel Cabourn Cameraman Jacket in Navy Price: £995.00
In the middle
<ul><li>This shop requires JavaScript to run correctly. Please activate JavaScript in your browser.</li></ul>
White's Boots
LOST & FOUNDS
The sleepy coastal town of Hermosa Beach holds one of the clothing industry's best kept secrets, which is known as Meg Company, Inc. Keeping the community alive since 1989, Meg Company is connected to Hermosa Beach more than just geographically. The kind of company that can be defined as quaint or comfortable. That's because the belief in moderate growth and tight knit friendships built over years of trust and dedication. A philosophy of diligence, consistency, and fraternity within Meg Company will prevail over all things tangible. Meg Company produce the stunning Yuketen shoe line, Monitaly rugged out doors wear, Santa Domingo Boots, Epperson Mountaineering bags and Chamula South American scarfs and knits.
Couverture and The Garbstore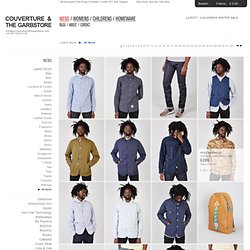 OPENING CEREMONY
MR PORTER
Yuketen - Boat Shoe
Norse Store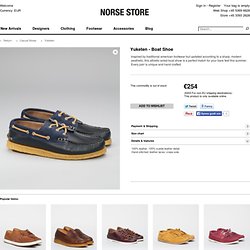 Our Legacy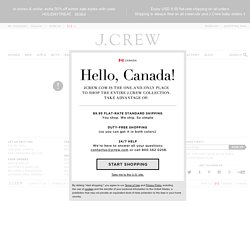 J.CREW
Valid in J.Crew stores and at jcrew.com through 3/26/13 on purchases of $150 or more before shipping and taxes. Not valid in J.Crew Factory stores, the 769 Madison Avenue store, the Ludlow Shop, jcrewfactory.com or phone orders. Cannot be applied to previous purchases or the purchase of gift cards and cannot be redeemed for cash or used in combination with other offers.
Albam Clothing
Self Edge
THE MANDON STORE
CONTEXT
TheShoeMart
Rocker Speed Shop
UNIONMADE GOODS
Coggles
General This website is owned and operated by Sarah Coggles and is made available on the following terms and conditions. By using the website you accept these terms and conditions, which shall be interpreted according to the laws of England. Data Protection
Baracuta
ASOS
Royalcheese
Good Wear Leather Coat Company