Ribbon craft
Pretty ribbon flowers can be used to embellish all kinds of things such as tote bags, headbands, hair clips, shirts, brooches, scrapbooks and albums, gift toppers, etc. They can be made from assorted trims like organza, velvet, satin, grosgrain, pleated…you name it, there's a flower you can make out of it! Here are over a dozen tutorials showing you how to make them including folded roses and ruffly flowers, enjoy!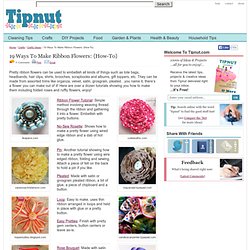 How To Make A Ribbon Rosette Brooch!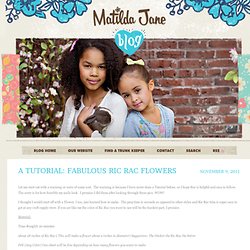 Let me start out with a warning or sorry of some sort. The warning is because I have never done a Tutorial before, so I hope this is helpful and easy to follow. The sorry is for how horrible my nails look. I promise I did them after looking through these pics. WOW! I thought I would start off with a Flower, I too, just learned how to make.
This post is in no way original! Fabric rosettes and necklaces have been doing the rounds in blogging sphere in a big way. You only have to google "Bib necklace" to find an array of D.I.Y tutorials and blog posts devoted to this project. Its a little bit crafty and a little bit shabby chic, but… its popularity in no way diminishes the desirability of this delightfully sweet, simple and fashionable adornment.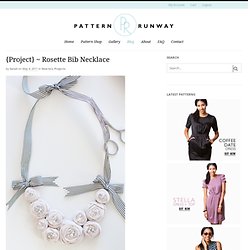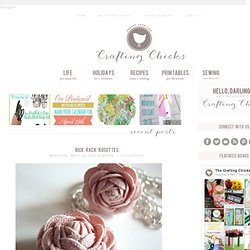 A friend gave me this flower ring and necklace, when she handed them to me I thought they were porcelain–there's a very vintage feel to them. From a distance you really can't tell that they're made out of rick rack! Yes, rick rack! She shared how to make them with me, and now I'm sharing with all of you readers! The wow of the rosette comes from a few simple steps! She found this tutorial, in Portuguese I believe.
August 31st, 2009 in gallery Email 11 users recommend A plain 2$ shirt is given some ribbon embellishment and a new life. I found a plain T-shirt at Kohls for $2.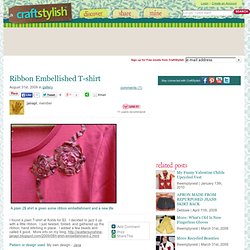 Ribbon Embellished T-shirt
Made with Ribbon | YouCanMakeThis.com
How to Create Your Own Photos on Canvas
Crafty Ribbons | Hello wednesday - wear a bit of ribbon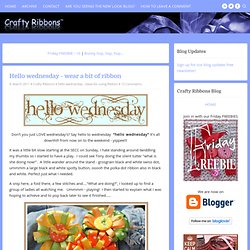 Don't you just LOVE wednesday's? Say hello to wednesday "hello wednesday" It's all downhill from now on to the weekend - yippee!!! It was a little bit slow starting at the SECC on Sunday, I hate standing around twiddling my thumbs so I started to have a play.