Community
In a previous mobile blog post, we briefly introduced our supported mobility scenarios in Office 2010. Those mobility functions rely on support from SharePoint 2010 mobility. Today's post describes how to setup your SharePoint server environment so you can take advantage of mobile access.
Blogs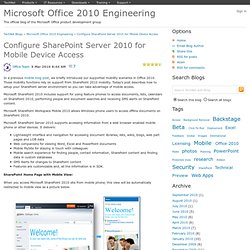 Home - The SharePoint User's Toolkit
Blogs
I am very happy to be accepted as a speaker for the first SharePoint Saturday Gulf! A free online event with speakers from the Gulf and other parts of the world. You should definitely register for this awesome event. Click here. Here is more information about my session:
SharePoint..what else?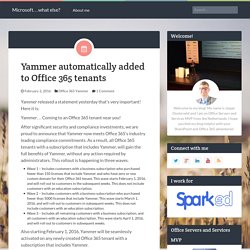 SharePoint Team Blog
Social Squared is a replacement for the SharePoint Out-of-the-Box discussion list. The SharePoint discussion list does not provide what is now expected from an internet based forum. Social Squared provides a powerful fully featured forum tool within SharePoint. Social Squared is easily branded to suit your environment and stores its content in a Microsoft SQL database to provide ultimate performance when your organization needs a Forum tool capable of handling thousands of users and posts. Creating posts is easy and powerful. We provide a full rich text editing environment with the ability to format text, insert images or videos, emoticons, and file attachments.
Communities for SharePoint - Social Squared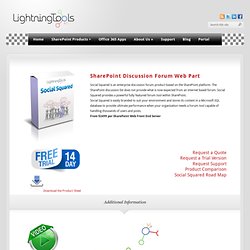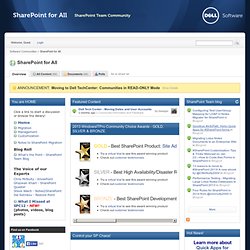 Communities: Space: SharePoint for All
The Quest Communities have been switched to READ-ONLY mode. We are currently transferring user accounts and content over to Dell TechCenter, the new home for the Dell Software Communities. You may continue to use this community for research and reading, but new contributions will no longer be allowed. Please see our post about Moving to TechCenter for more information. Forums on the Dell TechCenter communities will become available to you on February 21.