Ejemplos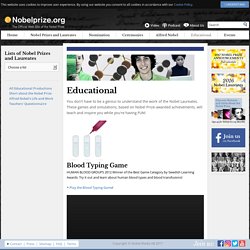 NEURO SCIENCES Find out more about our nervous system in 18 animated stops. Have a look! or watch the documentary The Mystery of Memory which provides a unique insight into the secrets of the brain's astounding ability to record and recall information, and includes interviews with some of today's most prominent scientists, such as Eric Kandel, 2000 Nobel Laureate in Physiology or Medicine.
IBM - More Serious Games: Recruitment, teaming and experience - Executive technology reports
Juegos de concientización
GeoEdu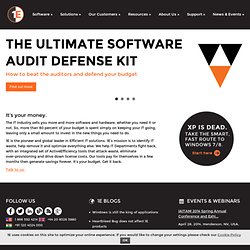 Turn it all off
NightWatchman enforces much more than just energy savings How to beat the auditors and defend your budget ActiveEfficiency lets you reduce waste to fund your own innovation The automated, self-service model.
EnerCities sur Facebook
FINDING ZOE 2.0
Breakthrough.tv | ICED
Experian - Consumer affairs - Creditability
Some example images from the game: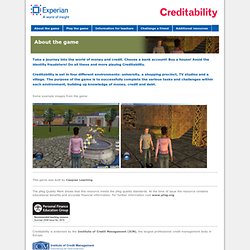 Finding Newer, Cleaner Ways to Power the World
Chevron - willyoujoinus - Energyville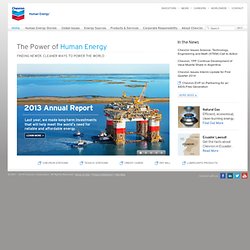 NanoMission - HOME
Nanoquest
This groundbreaking project, developed for the Medical College of Georgia and, funded through a grant by Nobel Biocare, was created to better teach and train dental school students and dental professionals patient assessment and diagnosis protocol and to practice dental implant procedures in a realistic, virtual, 3D, environment. Launch video
Serious Games for Healthcare - BreakAway, Ltd - Award-Winning Developer of Numerous Real-Time Strategy Games and Technologically Advanced Desktop Development Software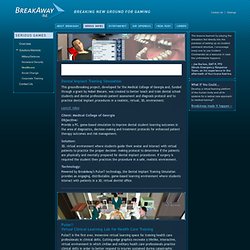 Login / Register
Simcity Societies :: About SimCity Creator