Ejemplos
Educational Games. NEURO SCIENCES Find out more about our nervous system in 18 animated stops.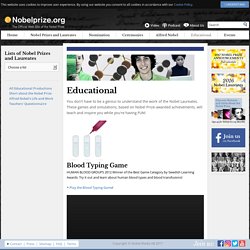 Have a look! Or watch the documentary The Mystery of Memory which provides a unique insight into the secrets of the brain's astounding ability to record and recall information, and includes interviews with some of today's most prominent scientists, such as Eric Kandel, 2000 Nobel Laureate in Physiology or Medicine. More Serious Games: Recruitment, teaming and experience - Executive technology reports.
Frances. Juegos de concientización. GeoEdu. Turn it all off. NightWatchman enforces much more than just energy savings How to beat the auditors and defend your budget The Consumer App Store Experience for Corporate IT.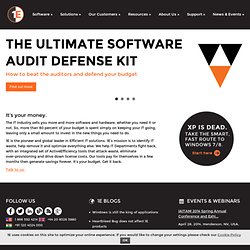 The automated, self-service model. NightWatchman enforces much more than just energy savings How to beat the auditors and defend your budget It's your money. Hair Be 12. Moonshield. PowerUp the Game. EnerCities sur Facebook. FINDING ZOE 2.0. Breakthrough.tv | ICED. Experian - Consumer affairs - Creditability. Some example images from the game: This game was built by Caspian Learning The pfeg Quality Mark shows that this resource meets the pfeg quality standards.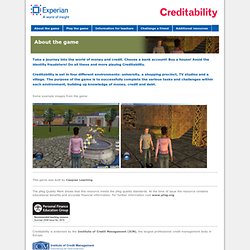 At the time of issue the resource contains educational benefits and accurate financial information. XPERIMENT | XPERIMENTATIONS. Chevron - willyoujoinus - Energyville. Finding Newer, Cleaner Ways to Power the World 2013 Annual Report Last year, we made long-term investments that will help meet the world's need for reliable and affordable energy.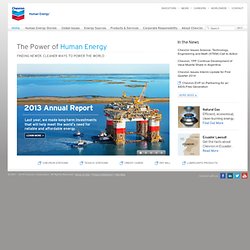 Learn More Producing Oil to Drive Progress. Solve Puzzles for Science | Foldit. Honoloko - The environmental game - Very similar to the real world, on Honoloko your actions really make a difference to your surroundings. Museum of Science and Industry: Simple Machines Game.
NanoMission - HOME. Nanoquest. Science Museum - Launchpad Online - Launchball. Serious Games for Healthcare - BreakAway, Ltd - Award-Winning Developer of Numerous Real-Time Strategy Games and Technologically Advanced Desktop Development Software. This groundbreaking project, developed for the Medical College of Georgia and, funded through a grant by Nobel Biocare, was created to better teach and train dental school students and dental professionals patient assessment and diagnosis protocol and to practice dental implant procedures in a realistic, virtual, 3D, environment.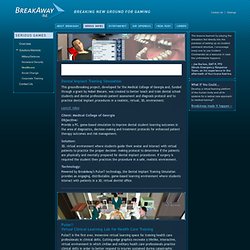 Launch video Client: Medical College of Georgia Objective: Provide a PC, game-based simulation to improve dental student learning outcomes in the area of diagnostics, decision-making and treatment protocols for enhanced patient therapy outcomes and risk management. Solution: Starbank The Game. Simcity Societies :: About SimCity Creator. Login / Register About The Game Newsletter exchange Forums.
---