Ejemplos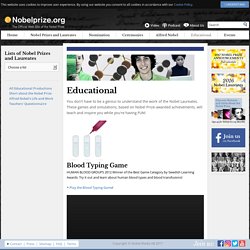 NEURO SCIENCES Find out more about our nervous system in 18 animated stops. Have a look! or watch the documentary The Mystery of Memory which provides a unique insight into the secrets of the brain's astounding ability to record and recall information, and includes interviews with some of today's most prominent scientists, such as Eric Kandel, 2000 Nobel Laureate in Physiology or Medicine.
IBM - More Serious Games: Recruitment, teaming and experience - Executive technology reports
Juegos de concientización
GeoEdu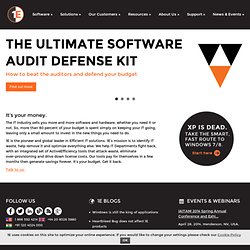 Turn it all off
NightWatchman enforces much more than just energy savings How to beat the auditors and defend your budget ActiveEfficiency lets you reduce waste to fund your own innovation The automated, self-service model. NightWatchman enforces much more than just energy savings How to beat the auditors and defend your budget It's your money. The IT industry sells you more and more software and hardware, whether you need it or not.
EnerCities sur Facebook
FINDING ZOE 2.0
Breakthrough.tv | ICED
Experian - Consumer affairs - Creditability
Some example images from the game: This game was built by Caspian Learning The pfeg Quality Mark shows that this resource meets the pfeg quality standards. At the time of issue the resource contains educational benefits and accurate financial information.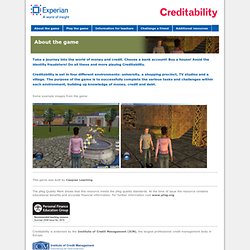 Finding Newer, Cleaner Ways to Power the World Promoting Small Enterprise We help artisans from Colombia to Kazakhstan create businesses to sell their crafts. Geothermal Energy We use the Earth's natural heat to produce clean, relable power.
Chevron - willyoujoinus - Energyville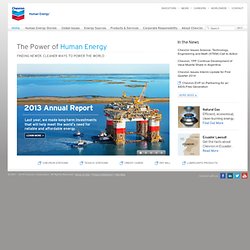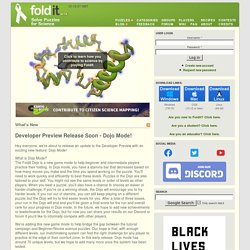 Hey everyone! I will be leading a Science Café about Foldit at the Southpaw Social Club, in San Diego, on April 28. The purpose of the event is to engage with the community in a casual, comfortable setting to talk about the exciting science of protein folding and the Foldit computer game. There will be a short presentation on the science behind Foldit, but the event is mostly dedicated to Q & A and open discussion with the audience. We're very excited about this opportunity to share Foldit in such a personable format! This is also a great chance for any Foldit players in the San Diego area to come together and talk to a member of the Foldit team.
NanoMission - HOME
Nanoquest
This groundbreaking project, developed for the Medical College of Georgia and, funded through a grant by Nobel Biocare, was created to better teach and train dental school students and dental professionals patient assessment and diagnosis protocol and to practice dental implant procedures in a realistic, virtual, 3D, environment. Launch video Client: Medical College of Georgia Objective: Provide a PC, game-based simulation to improve dental student learning outcomes in the area of diagnostics, decision-making and treatment protocols for enhanced patient therapy outcomes and risk management. Solution:
Serious Games for Healthcare - BreakAway, Ltd - Award-Winning Developer of Numerous Real-Time Strategy Games and Technologically Advanced Desktop Development Software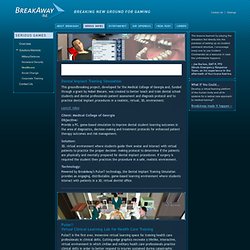 You have connected to the www.starbankthegame.bnpparibas.com Internet site published by BNP Paribas S.A. for BNP Paribas group (BNP Paribas S.A. and its subsidiaries as per Article L.233-3 of the French Commerce Code) employees to participate in the "Starbank" game. To participate in this game, you are requested to enter your professional e-mail, last name, first name, and BNP Paribas group entity. The personal data collected, processed, and recorded by BNP Paribas S.A. as data handler shall only be used for the inherent purposes of Operating and playing the "Starbank" game. The data collected shall not be used either for sending commercial solicitations or for purposes beyond playing the "Starbank" game.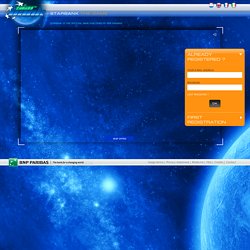 Login / Register About The Game Newsletter exchange Forums
Simcity Societies :: About SimCity Creator