Sftwr/hrdwr
Xfce Forums
HOWTO: Kernel Compilation for Newbies
[ edit ] Introduction The main supported Android development "platform" is Eclipse. It doesn't mean that you have to use Eclipse, if you want to develop Android apps, though. Android can be also used without Eclipse. This tutorial is meant to be a guide for all those, who would like to develop Android apps without using the Eclipse IDE.
Using the Android SDK tools - Android Wiki
From GetYourDroidOn Installing Eclipse and the Android SDK on Ubuntu Note: In this tutorial, I'm using Xubuntu 8.04. These steps are the same for Ubuntu and Kubuntu as well. They're also the exact same for [Xu|Ku|U]buntu 8.10.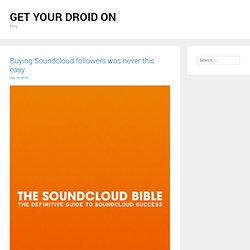 How to install Eclipse and Android SDK (Linux) - GetYourDroidOn