Session Occ - Project Management
Session Management de projet du 19 Mai 2011

Join in pour partager vos outils favoris

Merci de ne pas modifier la structure rlhez May 12
Pricing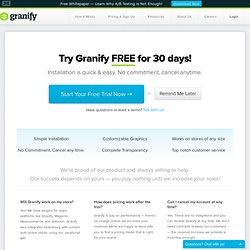 Simple Installation No Commitment. Cancel any time. Customizable Graphics Complete Transparency Works on stores of any size Top notch customer service We're proud of our product and always willing to help. Our success depends on yours — you pay nothing until we increase your sales!
Beautiful live chat software pricing for sales and support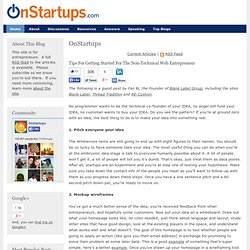 Some good tips, but two comments. First when you write for entrepreneurs, loose the buzz words like "Wireframes"?
Tips For Getting Started For The Non-Technical Web Entrepreneur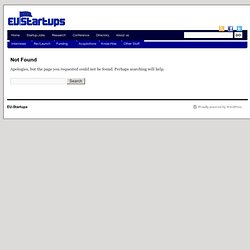 Blog Archive » How to bootstrap a Startup with less than $10k. Meet Tipsandtrip.
It's a known fact that seed capital is very scarce in Italy. Entrepreneurs, which by definition are stubborn entities are therefore finding creative and cheap ways to bootstrap their startups. Tipsandtrip was born from an idea of social media consultant Juliette Bellavita and Blogo.it CEO Marco Magnocavallo.
The seven tricks everyone can learn from game designers
Gamification, the practice of adding game-like mechanics to non-game applications to improve engagement, is going through a hype cycle.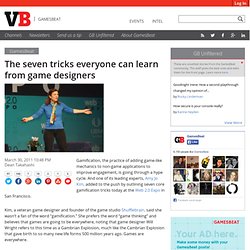 Getting Your Startup Website Ready, Pre-Launch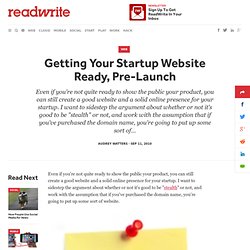 Even if you're not quite ready to show the public your product, you can still create a good website and a solid online presence for your startup. I want to sidestep the argument about whether or not it's good to be "stealth" or not, and work with the assumption that if you've purchased the domain name, you're going to put up some sort of website. So here are a few of the things you should consider when building your startup's site: 1. Have a nice "look"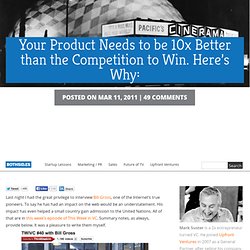 Last night I had the great privilege to interview Bill Gross, one of the Internet's true pioneers.
Services utilisés par le site Web