Brikabrak
6 Floral Vector
This is Another set of floral vector ornaments. This time 6 little happy flowers. Enjoy Advertisemt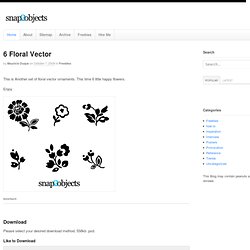 TechCrunch en français » 5 manières de mélanger, déformer et réorganiser vos données by 5 others Appelez les pipes, teqlos, dapps, modules, mashups ou n'importe quoi d'autre, le fait est que nous avons récemment vu un bon nombre de nouveaux services permettant aux développeurs et aux utilisateurs de construire de petites applications et des mashups pour transformer et ré-utiliser des données. Nous vous présentons dans ce qui suit 5 applications qui permettent de mélanger, déformer et réorganiser vos données, en examinant les données entrantes, sortantes, le support du REST, des suggestions d'utilisation et le niveau de compétence requis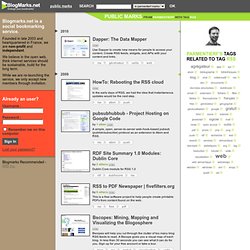 Marks publics de parmentierf avec le tag rss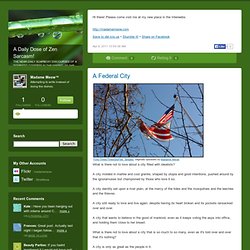 The problem with our increasingly connected world is that it gets increasingly and exponentially harder to keep your attention long enough to get to the end of this post. This is part of the reason I picked this picture, because I know you're getting your judgmental on and going, "EW GROSS GUM NEXT TO COFFEE AND I BET SHE CHEWED IT RIGHT AFTERWARD!" Naturally I assume that when you're grossed out you become internet-gauche and walk them fingers over to the Caps Lock. But so far, it seems you're still here. And then, there is Twitter. I've rediscovered Twitter after feeling like I was getting too damn old for that particular crap.
A Daily Dose of Zen Sarcasm!
Gothic > Medieval fonts
L'Internaute Galerie Photo - Le monde en image
Search results for serendipity on Delicious
SERENDIPITY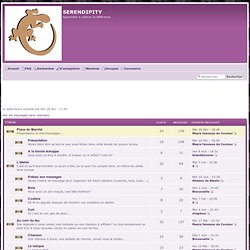 La date/heure actuelle est Ven 17 Jan - 19:38 Voir les messages sans réponses 24 Sujets139 MessagesMar 29 Déc - 18:48Mayra faiseuse de Couleur PrésentationVenez donc dire qu'est-ce que vous fichez dans cette bande de joyeux lurons.18 Sujets108 MessagesMar 29 Déc - 18:48Mayra faiseuse de Couleur 6 Sujets31 MessagesVen 8 Aoû - 18:31GrandGousier L'atelierC'est ici qu'il faut montrer ce qu'on a fait, ou ce que l'on compte faire, et même les petits liens sympa.20 Sujets68 MessagesMar 7 Juil - 16:06d Poteau aux messagesVenez mettre un message pour organiser les futurs ateliers (coutures, bois, cuirs....)3 Sujets9 MessagesMer 10 Juin - 13:39Hilderic de Bardin BoisVous avec un joli croquis, une idée farfelue?
Support For support and instructions, visit the Support Home. Creating your own SimpleViewer gallery is easy, find out how. Need a Complete Image Gallery Website? Try Showkase, our complete portfolio website creation tool including SimpleViewer and Juicebox galleries.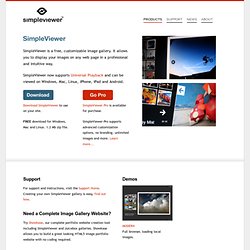 creer un album photo en ligne, partager ses photos, une galerie
En février 2010, je vous annonçais l'arrivée d'un nouvel outil d'organisation de circuits touristiques sur mesure : YourTour.com. En février 2011, la société Décizium lance la nouvelle version de sa solution informatique. Cette version 1.0, d'ores et déjà disponible sur le site grand public YourTour.com, a été entièrement repensée et redéveloppée par l'équipe de DeciZium.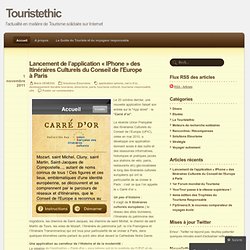 Touristethic