Blogs
Bob DuCharme: semweb, xml etc. My most recent book is Learning SPARQL from O'Reilly Media.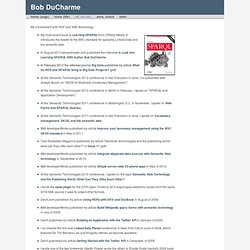 It introduces the reader to the W3C standard for querying Linked Data and the semantic web. In August 2013 semanticweb.com published the interview A Look Into Learning SPARQL With Author Bob DuCharme. In February 2013 the refereed journal Big Data published my article What Do RDF and SPARQL bring to Big Data Projects? (pdf) At the Semantic Technologies 2012 conference in San Francisco in June, I co-presented with Joseph Busch on "SKOS for Business Vocabulary Management. " Blogs | Alexandre Passant. Semantics Incorporated. Social media for lead generation might be all the craze out there, but many businesses I know have little to show for their investment in it, or have yet to get started.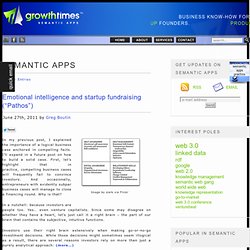 The trick is that social media in isolation of other lead generation techniques does not work too well. See, social media is not designed to generate leads: that's a by-product. Le blogue de Nicolas Cynober. Les petites cases | Fourre-tout personnel virtuel de Got.
---