Memory, Concentration, Meditation
Do As One. Do As One invites you to use color therapy coupled with breathing to stimulate the entire spectrum of energy within your body temple.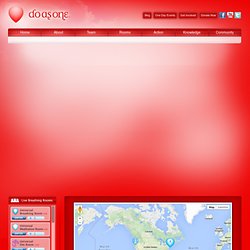 Choose whether you want to breathe in one, two or three breaths per color and then sit back and calmly receive a mind, body and spirit full-spectrum boost. You can also choose to breath one breathe per color continuously. The map on this page shows you where everyone you are breathing with is located around the world in real time. Home Page. This wiki is a collaborative environment for exploring ways to become a better thinker.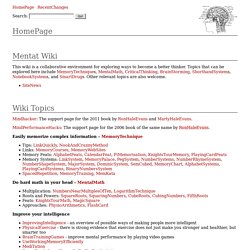 Topics that can be explored here include MemoryTechniques, MentalMath, CriticalThinking, BrainStorming, ShorthandSystems, NotebookSystems, and SmartDrugs. Other relevant topics are also welcome. SiteNews Wiki Topics. Memory Improvement Techniques. Use your whole mind to remember. © iStockphoto/Yakobchuk The tools in this section help you to improve your memory.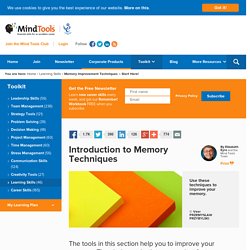 They help you both to remember facts accurately and to remember the structure of information. 8 Things to Know About Concentrating. "Music helps me concentrate," Mike said to me glancing briefly over his shoulder.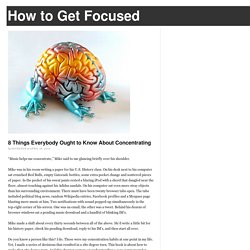 Mike was in his room writing a paper for his U.S. History class. On his desk next to his computer sat crunched Red Bulls, empty Gatorade bottles, some extra pocket change and scattered pieces of paper. In the pocket of his sweat pants rested a blaring iPod with a chord that dangled near the floor, almost touching against his Adidas sandals. Hints for Remembering Better.
---