Sculpteurs
Alain Bellino
Bellino Alain on the Behance Network
Tim Roosen Artworks
Welcome to Octavio Cuellar
"Understanding my work is as simple as feeling love. It is achieved through the seduction of reflection and emotions. My sculptures are playful, whimsically paradoxical.
My website
Raul Valladares
Laurel Roth - Peacocks
Federico Uribe
NFN Kalyan | Online Gallery
Christian Gonzenbach
심여화랑
Sculptures Embedded with Intricate Patterns
Several amazing sculptures from Chihyun Shin's recent exhibition at Gaain Gallery in Seoul. Shin's objects are created from a delicate layer of interwoven patterns, the shark appears to be embedded with a tightly-knit school of fish, while the chicken, rabbit and person seem to be made of flowers and other plants. I was unable to reliably translate much more from the Korean sites I found these on, so head over to Art Hub and Dinonabi to see more.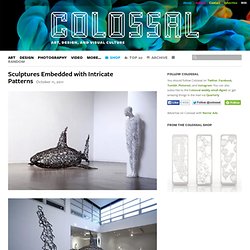 New Work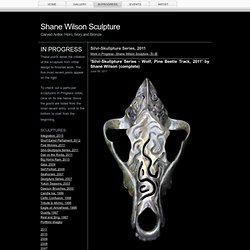 Work in Progress - Shane Wilson Sculpture - 阶 段
I have decided to create another series of themed bronze Skullptures, and to continue to do so on an annual basis going forward. Part of the inspiration for this decision came from an invitation to show at the Algonquin Arts Centre Gallery in Algonquin Park, Ontario, Canada. The Algonquin Arts Centre Gallery is open seasonally from June 1 to mid October each year.
Willy Verginer
little warrior on the Behance Network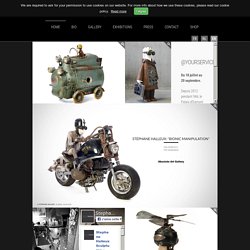 Stéphane Halleux crée « Mr. Hublot » Depuis des années, dans son atelier rempli de morceaux de ferrailles, de cuirs, de daims, de machines éventrées, Stéphane Halleux, artiste plasticien belge, crée un univers que l'on espérait voir un jour s'animer. Aujourd'hui, ses personnages aux moyens de locomotion futuristes, faits de rouages qui le sont un peu moins, prennent vie dans le court-métrage « Mr.
These whimsical creations are one-of-a-kind hand-crafted originals.
Pinky Diablo Skull Spoons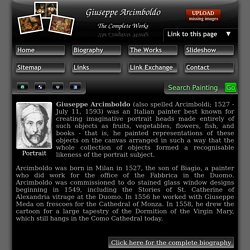 Giuseppe Arcimboldo - The complete works
Portrait Giuseppe Arcimboldo (also spelled Arcimboldi; 1527 - July 11, 1593) was an Italian painter best known for creating imaginative portrait heads made entirely of such objects as fruits, vegetables, flowers, fish, and books - that is, he painted representations of these objects on the canvas arranged in such a way that the whole collection of objects formed a recognisable likeness of the portrait subject. Arcimboldo was born in Milan in 1527, the son of Biagio, a painter who did work for the office of the Fabbrica in the Duomo. Arcimboldo was commissioned to do stained glass window designs beginning in 1549, including the Stories of St. Catherine of Alexandria vitrage at the Duomo.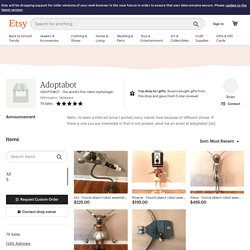 ADOPTABOT The world's first robot orphanage by Adoptabot on Etsy
Hello, its been a little bit since I posted many robots here because of different shows. If there is one you are interested in that is not posted, send me an email at adoptabot [!at] gmail.com and I will let you know if it is available. You can also become an Adoptabot fan on FACEBOOK to be among the first to see the newest creations. http://www.facebook.com/adoptabotfans Of check out more pictures past and present on Flickr:
サガキケイタ OfficialSite WORKS
Rogue Entomologist - Home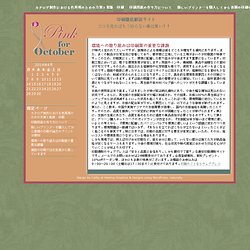 環境への取り組みは印刷業の重要な課題 IT時代と言われて久しいですが、紙媒体による情報は減るどころか増加する傾向にあります。また、多くの製品が日常生活に密着しており、都市部に立地している工場が多いのが印刷業の特徴です。このため、印刷業にとって、環境に配慮した取り組みが今後ますます重要になっています。
Recycled Toy Sculptures by Robert Bradford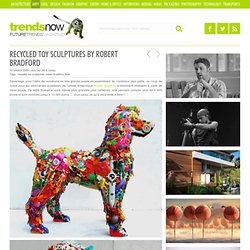 Davantage pour l'idée de construire de très grands jouets en assemblant de nombreux plus petits, un coup de coeur pour les étonnantes sculptures de l'artiste britannique Robert Bradford entièrement réalisées à partir de vieux jouets. De taille humaine voire même plus grandes pour certaines, elle peuvent compter plus de 3 000 jouets et sont vendues jusqu'à 13 000 euros … vous savez ce qu'il vous reste à faire ! Credits photos Robert Bradford
Paul DiPasqua Found Object Artist