Sculpteurs
Alain Bellino
Bellino Alain on the Behance Network
Freya Jobbins is an artist, sculptor and printmaker
Tim Roosen Artworks
Welcome to Octavio Cuellar
My website
Raul Valladares
Laurel Roth - Peacocks
Federico Uribe
NFN Kalyan | Online Gallery
Christian Gonzenbach
심여화랑
Sculptures Embedded with Intricate Patterns
Several amazing sculptures from Chihyun Shin's recent exhibition at Gaain Gallery in Seoul. Shin's objects are created from a delicate layer of interwoven patterns, the shark appears to be embedded with a tightly-knit school of fish, while the chicken, rabbit and person seem to be made of flowers and other plants. I was unable to reliably translate much more from the Korean sites I found these on, so head over to Art Hub and Dinonabi to see more.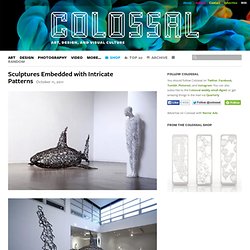 New Work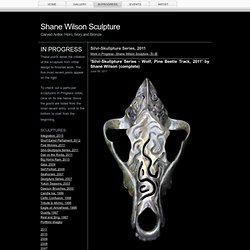 Work in Progress - Shane Wilson Sculpture - 阶 段
I have decided to create another series of themed bronze Skullptures, and to continue to do so on an annual basis going forward. Part of the inspiration for this decision came from an invitation to show at the Algonquin Arts Centre Gallery in Algonquin Park, Ontario, Canada. The Algonquin Arts Centre Gallery is open seasonally from June 1 to mid October each year.
Willy Verginer
little warrior on the Behance Network
These whimsical creations are one-of-a-kind hand-crafted originals.
Pinky Diablo Skull Spoons
Giuseppe Arcimboldo - The complete works
ADOPTABOT The world's first robot orphanage by Adoptabot on Etsy
サガキケイタ OfficialSite WORKS
Rogue Entomologist - Home
Recycled Toy Sculptures by Robert Bradford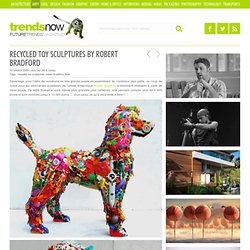 Davantage pour l'idée de construire de très grands jouets en assemblant de nombreux plus petits, un coup de coeur pour les étonnantes sculptures de l'artiste britannique Robert Bradford entièrement réalisées à partir de vieux jouets. De taille humaine voire même plus grandes pour certaines, elle peuvent compter plus de 3 000 jouets et sont vendues jusqu'à 13 000 euros … vous savez ce qu'il vous reste à faire ! Credits photos Robert Bradford
Home
Paul DiPasqua Found Object Artist