General
65 people think this is good It's on your To-Do List !
Environment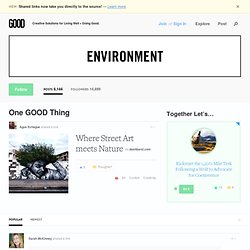 About_Living_Mandala
About Us Living Mandala Living Mandala designs, facilitates and produces courses, workshops and events as well as offer consultation services that implement ecologically and socially regenerative practices within a diverse set of fields including: Our Mission Statement The mission of Living Mandala is to increase awareness by creating and showcasing educational opportunities, project activities, and consultation services that implement ecologically and socially responsible practices based on the organizing intelligence of nature exhibited through the emergence of life. Our Organizational Structure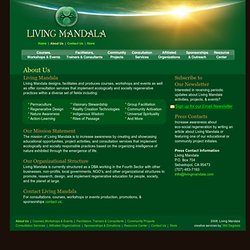 GeoPathfinder
Welcome to the GeoPathfinder homepage - Earth-Centered Resources for Sustainable Living (and beyond). Simply put, we are a couple of people who continually experiment with things to make our lives more sustainable, durable, stable, and more survivable (for the past 30+ years). We are seeking a better path for ourselves on this planet, a "Geo-Path" if you will. Some say that we must have lots of money in order to do all this stuff.
Print A Solar Noon Calendar for every day in the year for your exact location
Coal plants are one of the largest sources of man-made mercury pollution in the U.S. Every year 300,000 infants are born at risk for developmental defects because of their mother's exposure to toxic mercury pollution. This toxic pollution causes serious health problems, including brain damage. Almost 2/3 of coal-fired plants lack the needed modern pollution controls to keep toxic air pollution, like mercury, acid gases and arsenic, out of our air and water. Check out the map above to find out if there is a polluting coal plant near you and find out how you can help phase out this old, dirty way of generating power and transition to the cleaner, healthier, energy technologies that will power tomorrow's economy.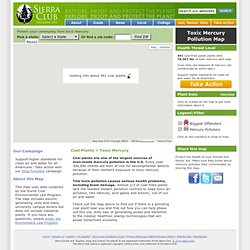 Existing Coal Map - Beyond Coal
About Your Community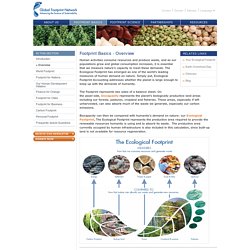 Humanity needs what nature provides, but how do we know how much we're using and how much we have to use? The Ecological Footprint has emerged as the world's premier measure of humanity's demand on nature. This accounting system tracks, on the demand side ( Footprint ), how much land and water area a human population uses to provide all it takes from nature. This includes the areas for producing the resource it consumes, the space for accommodating its buildings and roads, and the ecosystems for absorbing its waste emissions such as carbon dioxide. These calculations account for each year's prevailing technology, as productivity and technological efficiency change from year to year. The accounting system also tracks the supply of nature: it documents how much biologically productive area is available to provide these services ( biocapacity ).
Footprint Basics - Overview