Education Science
Physics I Classical Mechanics Course, MIT Physics Video Tutorials, Walter Lewin
SEE: Guide to Download MIT Video Lecture Course Description : Vectors; 1D and 3D kinematics; Circular Motion; Newtons laws; Friction; Work; Energy: PE and KE; Impulse; Momentum; Moment of Inertia; Angular Momentum; Torque; Keplers law; Elasticity; Fluid Mechanics; Oscillations; Heat etc.... Other Resources : These free video lectures are licensed under a Creative Commons License by MIT OCW Other Physics Courses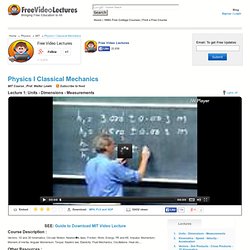 Great Explanations for Science
MIT Physics Demo -- Bicycle Wheel Gyroscope
Medical Animation from Visible Productions
Sign In Contact Us VP Library
Best Teacher I Ever Had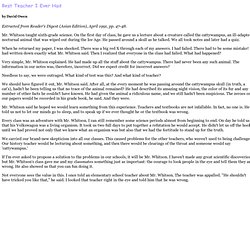 If you ask a college student about productivity, he won't have much to say. And you really can't blame him. He leads a dynamic life where academics and fun go hand in hand, with the latter becoming a more important activity most of the times.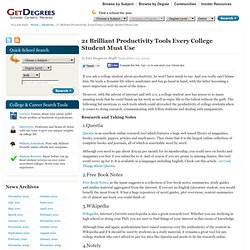 No matter how much you know, there is always something new to learn about science. While your college courses may cover the basics, you can get a more in-depth look at a wide variety of topics from Internet resources such as these great documentaries.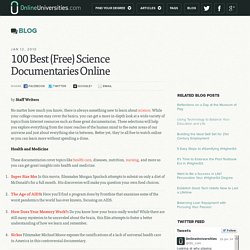 Tactile-Kinestheti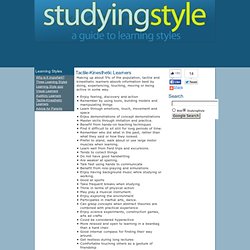 Tactile-Kinesthetic Learners Making up about 5% of the population, tactile and kinesthetic learners absorb information best by doing, experiencing, touching, moving or being active in some way.
There is extensive documentation for the lab, including an instruction video.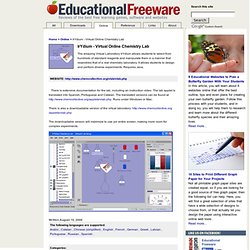 Educational Freeware
UPSCALE Home Page