Simulation & Visualization
Explore the interactive cells here. Help us to continue to grow by supporting us - Donate Featured Image
The Cell: An Image Library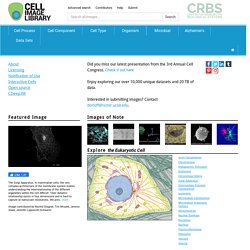 Virtual Human Embryo
The overall goal of the Virtual Human Embryo (VHE) project is to increase understanding of human embryology and to encourage study of human embryonic development by providing students and researchers with reliable resources for human embryo morphology. The VHE project has several components. The Digitally Reproduced Embryonic Morphology (DREM) project was a collaboration between Prof. Ray Gasser at LSU Health Sciences Center in New Orleans, and The Human Developmental Anatomy Center (HDAC) based at the National Museum of Health and Medicine in Washington DC. With funding from the Eunice Kennedy Shriver National Institute of Child Health and Human Development (NICHD) the DREM project has produced 27 image databases of labeled serial sections from representative human embryos at each of the 23 Carnegie stages. These databases, together with animations and reconstructions of the embryos are available on DVD and CD.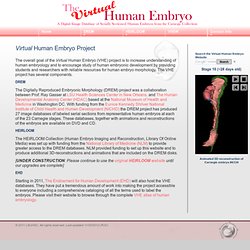 Microscope Imaging Station
IN THIS ISSUE . . . May 20, 2009 Check out the Biomedical Beat Cool Image Gallery. Got research news to share?
Biomedical Beat: May 20, 2009 - National Institute of General Me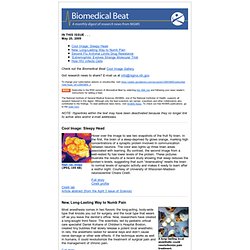 We are not alone
Small World is regarded as the leading forum for showcasing the beauty and complexity of life as seen through the light microscope. The Photomicrography Competition is open to anyone with an interest in microscopy and photography. The video competition, entitled Small World In Motion encompasses any movie or digital time-lapse photography taken through the microscope.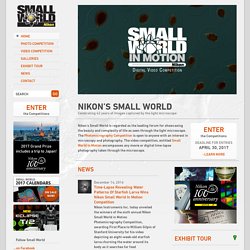 Microscope Imaging Station
Explore 15,000 of the world's endangered species. With over 100,000 photos and videos, discover what these animals, plants and fungi look like, what makes them special and why we should protect them. Discover the world's species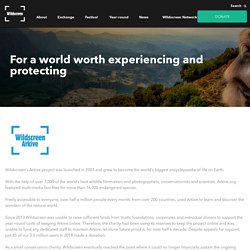 Pantheon, a project from the Macro Connections group at The MIT Media Lab, explores cultural influences across countries and domains. To make our efforts tractable, Pantheon will not focus on culture, as it is understood in its broadest sense, but on cultural production. In a broad sense, culture can be understood as all of the information that humans—or animals [1]—generate and transmit through non-genetic means [2]. At Pantheon, however, we do not focus on the entire range of cultural information, but in a subset of this information that we define narrowly as cultural production.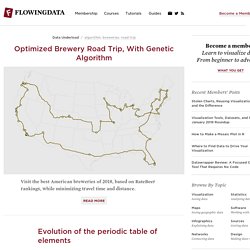 Various ways to rate a college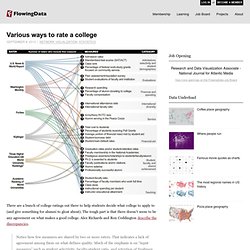 There are a bunch of college ratings out there to help students decide what college to apply to (and give something for alumni to gloat about). The tough part is that there doesn't seem to be any agreement on what makes a good college. Alex Richards and Ron Coddington describe the discrepancies. Notice how few measures are shared by two or more raters. That indicates a lack of agreement among them on what defines quality. Much of the emphasis is on "input measures" such as student selectivity, faculty-student ratio, and retention of freshmen.
BioVisions
Molecular Animation - Where Cinema and Biology Meet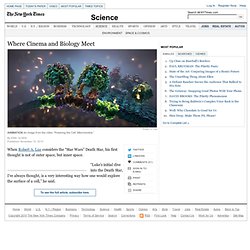 "Luke's initial dive into the Death Star, I've always thought, is a very interesting way how one would explore the surface of a cell," he said. That particular scene has not yet been tried, but Dr. Lue, a professor of cell biology and the director of life sciences education at , says it is one of many ideas he has for bringing visual representations of some of life's deepest secrets to the general public. Dr. Lue is one of the pioneers of molecular animation, a rapidly growing field that seeks to bring the power of cinema to biology. Building on decades of research and mountains of data, scientists and animators are now recreating in vivid detail the complex inner machinery of living cells.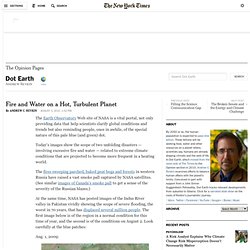 Fire and Water on a Hot, Turbulent Planet - Dot Earth Blog
The Earth Observatory Web site of NASA is a vital portal, not only providing data that help scientists clarify global conditions and trends but also reminding people, once in awhile, of the special nature of this pale blue (and green) dot. Today's images show the scope of two unfolding disasters — involving excessive fire and water — related to extreme climate conditions that are projected to become more frequent in a heating world. The fires sweeping parched, baked peat bogs and forests in western Russia have raised a vast smoke pall captured by NASA satellites. (See similar images of Canada's smoke pall to get a sense of the severity of the Russian blazes.)
Java Boids Simulator - Demonstrating Bird Flocking using jogl