School Administration
Wearethesolution.net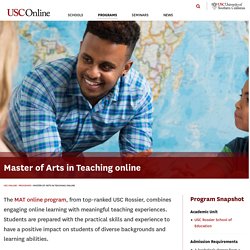 The Master of Arts in Teaching program is geared towards experienced K-12 teachers looking to take their teaching careers to the next level. The program is designed to help you acquire a broader perspective by reflecting on current practices, learning new methods, and implementing findings directly in a classroom. This unique blend of theory and practice will help you develop the skills and confidence you need to become a transformative teacher. Experience the USC Rossier Difference The Master of Arts in Teaching program combines state-of-the-art online learning with field-based teaching experiences, including:
Master of Arts in Teaching Online | Masters in Teaching | MAT@USC
Teacher Certification Map | Become a Teacher
The PrincipalsPage.com Blog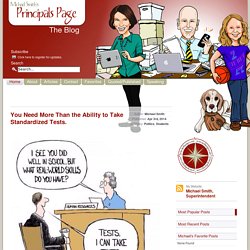 This is not my work. It's much funnier. I received this in an email. If you are old like me, feel free to look down on those who are younger.