Thought Leaders
Richard Lipton's Gödel's Lost Letter and P=NP is the best blog you and I will never read.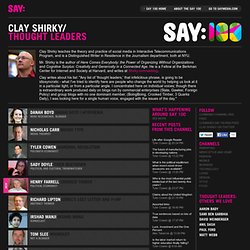 Thought Leaders with Clay Shirky
Kenyan Pundit
Fetus Business. No, It's Not A Pun Anymore. This Is A Blog For Fetuses. DEAL.
Rough Type: Nicholas Carr's Blog
Marginal Revolution
Whimsley
Gödel's Lost Letter and P=NP
Blog - baratunde.com
Irshad Manji blog and official website » home
…My heart's in Accra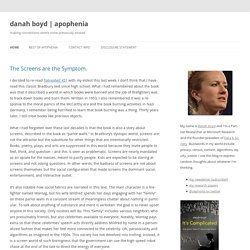 Like many other civil liberties advocates, I've been annoyed by how the media has spilled more ink talking about Edward Snowden than the issues that he's trying to raise.
danah boyd | apophenia