SAP
Andrey Kulikov / Mindmap HR Solutions from SAP
HR Success Factor
ERP Human Capital Management (SAP ERP HCM):
At SAP TechEd, a number of customers asked me about multi-tenant cloud architecture: What's it all about?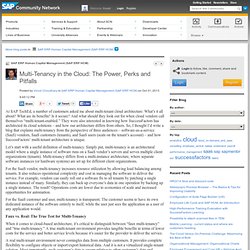 An Introduction to the Sybase Unwired Platform Architecture and Landscape Considerations - Webinar Replay
Penetration testing is a vision of the system as seen by an attacker that can help demonstrate how easy it is to gain access to SAP critical data or check the effectiveness of secure measures implemented. Penetration tests help to find potential system breaches that would enable an attacker to gain access to business critical data or exploit vulnerabilities related to espionage, fraud and sabotage. Our office staff includes both qualified penetration testers who assess various software from the largest companies, and SAP security experts. The experience shared gives the best results.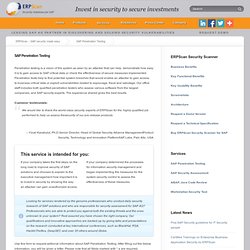 SAP Penetration Testing - ERPScan Security Scanner for SAP