Icones 2
1000 icônes pour vos réseaux sociaux
200 icônes type Web 2.0
100 icônes pour vos flux rss
[Webdesign] 10 moteurs de recherche d'icônes - Websourcing.fr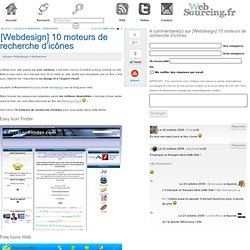 L'attrait d'un site passe par son contenu, c'est bien connu (Content is King comme on dit). Mais à mon sens ce n'est pas tout. Si je visite un site, plutôt que de passer par un flux, c'est que j'attache de l'importance au design et à l'aspect visuel.
117 packs d'icônes sociales à télécharger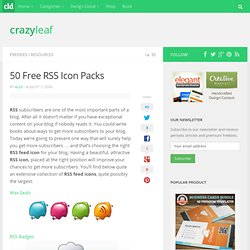 RSS subscribers are one of the most important parts of a blog. After all it doesn't matter if you have exceptional content on your blog if nobody reads it. You could write books about ways to get more subscribers to your blog. Today we're going to present one way that will surely help you get more subscribers … and that's choosing the right RSS feed icon for your blog.
50 Free RSS Icon Packs | CrazyLeaf Design Blog