Icones 2
1000 icônes pour vos réseaux sociaux
200 icônes type Web 2.0
100 icônes pour vos flux rss
[Webdesign] 10 moteurs de recherche d'icônes - Websourcing.fr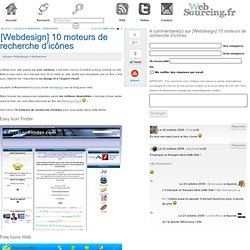 L'attrait d'un site passe par son contenu, c'est bien connu (Content is King comme on dit). Mais à mon sens ce n'est pas tout. Si je visite un site, plutôt que de passer par un flux, c'est que j'attache de l'importance au design et à l'aspect visuel.
117 packs d'icônes sociales à télécharger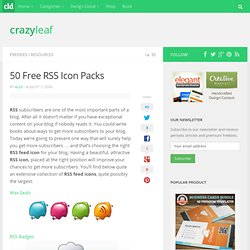 RSS subscribers are one of the most important parts of a blog.
50 Free RSS Icon Packs | CrazyLeaf Design Blog