Rock
Bon Jovi World
Chancellor Angela Merkel promises to put poverty in Africa on the G8 agenda when she hosts the meeting in Germany in 2007 Click here to read more. "Live 8 was, and remains a brilliant moment but what is more important is the brilliant movement of which it was a part. This gives the poorest of the poor real political muscle for the first time. It is this movement of church people and trade unionists, soccer moms and student activists, that will carry the spirit of Live 8 on. It is this movement, not rock stars, that will make it untenable in the future to break promises to the most vulnerable people on this planet.
LIVE 8 The Long Walk to Justice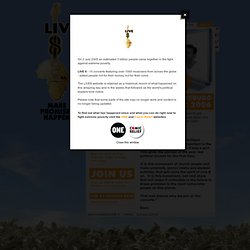 Rock Online
Album Base 2.0
Album: The True False IdentityGenre: rockRelease Date: 2006Quality: mp3 @ 320Size: 145 MB 1. Zombieland2.
BlueSpot
Southern Blues Rock
Genre: Blues Rate: 256 kbps CBR / 44100 Time: 01:04:24 Size: 117,95 MB Review by Hal Horowitz This sophomore disc from the Chicago multi-instrumentalist (but mainly harpist/vocalist) Lester Davenport follows his solo debut by a whopping 11 years. Although it's impossible to justify the wait, this is a terrific West Side Chicago blues album, confirming he's an under-recognized and way under-recorded musician. Guitarist Jimmy Dawkins (who also produced) adds more authenticity to this rugged album, one that could have been recorded for Chess in the '60s. Well, except for a rollicking instrumental entitled "To Our Lost Ones 9/11/01," and even that ignores its contemporary title, capturing the spirit of Little Walter's glory days.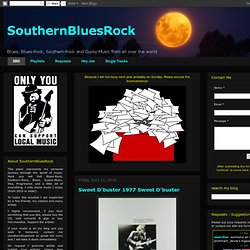 Collective Collection
Originalmente postado em 4 de julho de 2008 John Dawson Winter III, mais conhecido como Johnny Winter (Beaumont, Texas, 23 de fevereiro de 1944) é um guitarrista e cantor de blues norte-americano. Johnny começou a se apresentar ainda jovem com seu irmão Edgar Winter, que, assim como ele, é albino. Seu primeiro disco ('Schoolboy Blues') foi lançado quando Winter tinha 15 anos de idade. Em 1968 ele começou a tocar em um trio com o baixista Tommy Shannon e o baterista Uncle John Turner.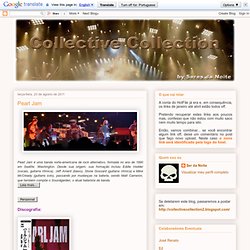 Rock 'n' download