Rock Climbing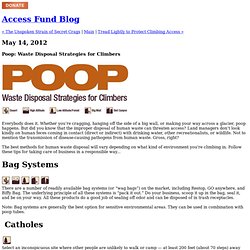 Everybody does it. Whether you're cragging, hanging off the side of a big wall, or making your way across a glacier, poop happens. But did you know that the improper disposal of human waste can threaten access? Land managers don't look kindly on human feces coming in contact (direct or indirect) with drinking water, other recreationalists, or wildlife. Not to mention the transmission of disease-causing pathogens from human waste.
Poop: Waste Disposal Strategies for Climbers - Access Fund Blog
Beast Skills
Home | Wallnuts Climbing Centre
The Boulders Climbing Gym |
Crag X Climbing Gym in Victoria, BC
Tofino's Indoor Climbing Gym
True North Climbing
Come check out our indoor climbing gym. Climbing is a fun and very social activity that you will love, whether you are young or old, male or female, fit or not. We have hundreds of different top-rope routes and bouldering problems, with the right level of difficulty for you whether you are a beginner or an experienced climber.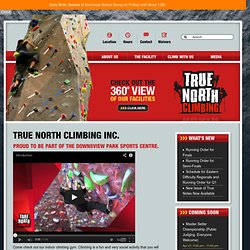 Indoor Rock Climbing