Robots
Here are some details on building tiny robots and circuits.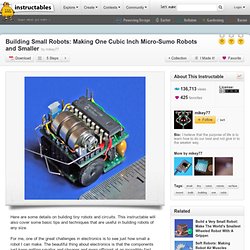 Building Small Robots: Making One Cubic Inch Micro-Sumo Robots and Smaller
Welcome to Surveyor Corporation
TB-007 (ThunderBird 7) Big Brother of TB-6 . ( Blogged )
TB-007 Metal Detector | Let's Make Robots!
How to Build a Robot Tutorial - Society of Robots
Rumble Robot Arduino Hack - Build your own roving robot
Want to build your own Rumblebot?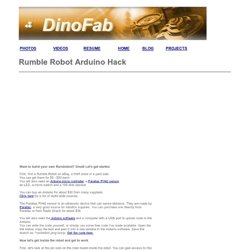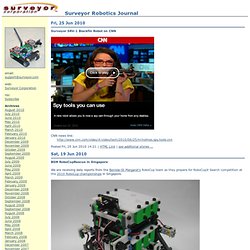 Robotics Journal
Surveyor SRV-1 Blackfin Robot on CNN