Robotique
Trossen Robotics Blog
Trossen Robotics Community - Powered by vBulletin
[Project] A-pod, an ant inspired hexapod - Trossen Robotics Community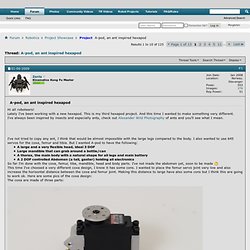 Hi all roboteers! Lately I've been working with a new hexapod.
Micromagic Systems Robotics Lab
Dans la gamme Mindstorms NTX de Lego (vous savez, les célèbres briques qui ont récemment fêté leurs cinquante ans ?), se trouve un "robot" équipé d'un .
Comment fabriquer un robot controlé par un iPhone d'Apple ?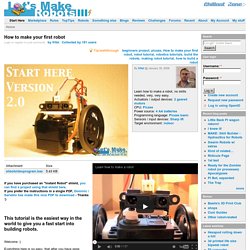 If you have purchased an "Instant Robot" shield, you can find a project using that shield here.
Les tutorials de robotique, tout pour construire un robot - www.robot-maker.com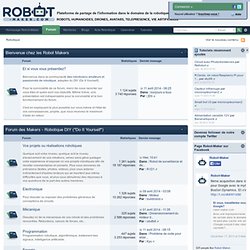 Et si vous vous présentiez?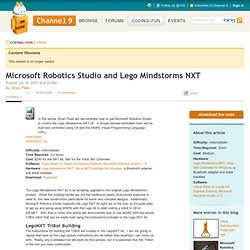 The Lego Mindstorms NXT kit is an amazing upgrade to the original Lego Mindstorms product. While the building blocks are not the traditional plastic stud blocks everyone is used to, the new construction parts allow for some very complex designs.
Microsoft Robotics Studio and Lego Mindstorms NXT - Coding4Fun - Site Home - MSDN Blogs
ROS (Robot Operating System) provides libraries and tools to help software developers create robot applications.