Humanoïdes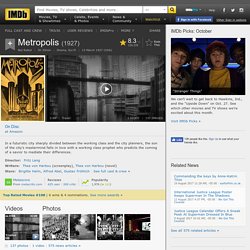 Edit Storyline Sometime in the future, the city of Metropolis is home to a Utopian society where its wealthy residents live a carefree life.
Planète interdite (1956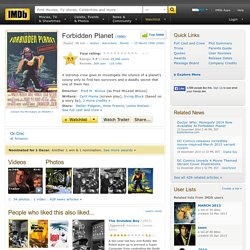 Edit
Mondwest (1973
Quotes [first lines] Interviewer of Delos Guests: [hosting a commercial] Hi.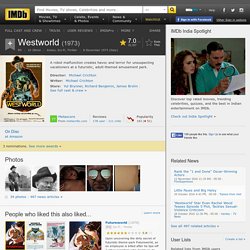 The Gunslinger (Character)
Edit Storyline
Logan's Run (1976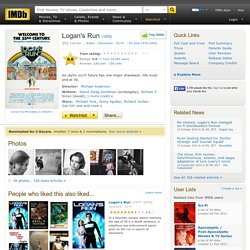 In an extreme nut shell, in the future, humanity lives inside great communal domes. There are no people over the age of thirty.
Box from Logan's Run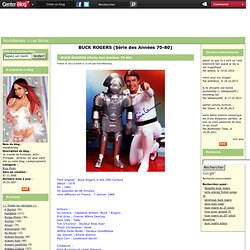 Titre original : Buck Rogers in the 25th Century Début : 1979 Fin : 1981 35 épisodes de 46 minutes 1ère diffusion en France : 7 Janvier 1984
BUCK ROGERS (Série des Années 70-80)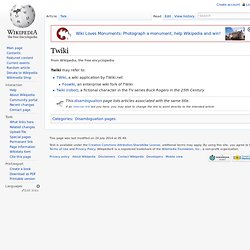 Twiki (carrying Dr. Theopolis on his torso) in the 1979 episode "Planet of the Amazon Women" Felix Silla provided the character's physical performance, while Mel Blanc provided the voice for the character in most episodes (episodes 1–24 and 32–37), except for a brief stretch during the show's second season (episodes 25–31), when he was voiced quite differently by Bob Elyea.
Twiki
Edit Storyline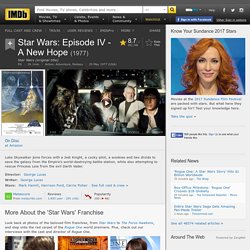 Droid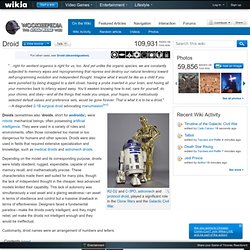 "…right for sentient organics is right for us, too.
C-3PO (Character)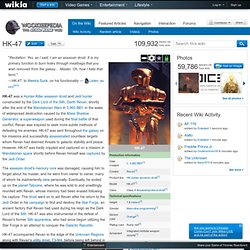 HK-47
HK-47 was a Hunter-Killer assassin droid and Jedi hunter constructed by the Dark Lord of the Sith, Darth Revan, shortly after the end of the Mandalorian Wars in 3,960 BBY.
Goofs The Gemini Freighter was filled with Gemons who followed Gemon religions and spoke Gemonese. It left Gemini during the exodus.
Galactica (TV Series 1978–1979
Robot - Battlestar Wiki
From Battlestar Wiki, the free, open content Battlestar Galactica encyclopedia and episode guide
Edit Storyline Fifty seven years after Ellen Ripley survived her disastrous ordeal, her escape vessel is recovered after drifting across the galaxy as she slept in cryogenic stasis.
Aliens (1986
Bishop (Character)
Star Trek: The Motion Picture (1979
Lt. Ilia (Character)
Saturn 3 (1980
The Terminator (1984
Star Trek: The Next Generation (TV Series 1987–1994
Lt. Commander Data (Character)
D.A.R.Y.L. (1985
RoboCop (1987
Ghost in the Shell (1995
L'homme bicentenaire (1999
Robots (2005
Hector dans Saturn 3 (wikipedia)