Risk in Strategy
Convince Others to Embrace Risk - Management Tip of the Day - August 10, 2011. August 10, 2011 The recession caused people to focus on what they had to lose, rather than what they had to gain.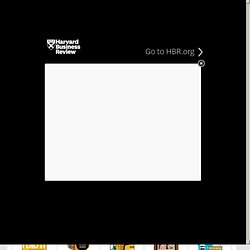 But without some risk-taking, there is no innovation or growth for your company. Comprehensive Leadership Programs at HBS. Better Risk Communication - Ndubuisi Ekekwe - The Conversation. By Ndubuisi Ekekwe | 11:08 AM May 11, 2011 Consider two scenarios: Company A is a medical device maker that just released a new pacemaker.
Its datasheet states that the device could fail once every 90 years. Its competitor, Company B, released its latest version a week before. In its datasheet, it noted that the device is guaranteed to function properly, under approved procedures, for 15 years, before it begins to experience reliability problems, due to aging and other factors. The Risks of Quantification - William Byers - The Conversation. By William Byers | 8:17 AM May 18, 2011 Quantification — describing reality with numbers — is a trend that seems only to be accelerating.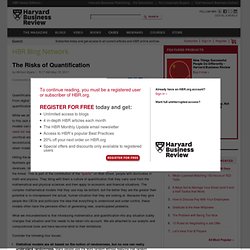 From digital technology to business and financial models, we interact with the world by means of quantification. While we all interact with the world through more-or-less inflexible models, mathematics contributes to this lack of flexibility because it is seemingly precise and objective. Hbr-build-risk-business-model.pdf (application/pdf Object) Every Manager Is a Risk Manager - Ron Ashkenas. By Ron Ashkenas | 1:54 PM May 3, 2011 An MBA student once asked me to give her a simple explanation of the "risk management function."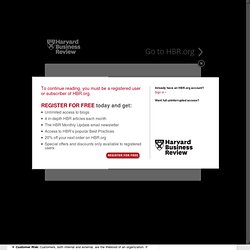 After a few minutes of fumbling, I told her that risk management is the process of identifying, prioritizing, and mitigating the impact of unforeseen (and usually negative) events. In other words, it's a form of proactive contingency planning — either to completely avoid difficult situations, or prepare for them so that any undesirable consequences are lessened.
Her question got me thinking about who is actually responsible for managing risk in an organization. Hbr-build-risk-business-model.pdf (application/pdf Object) Comprehensive Leadership Programs at HBS.
---