Rhinoceros
rhino:advanceddisplay
Summary: Rhino 5.0 adds a new display modes with hidden lines, sketch modes and other options. Contents Background A little explanation is in order….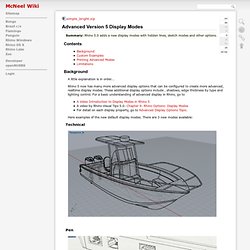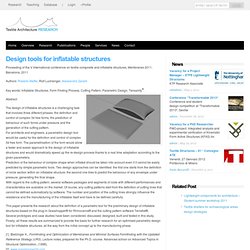 Design tools for inflatable structures | Textile Architecture Research
Proceeding of the V International conference on textile composite and inflatable structures, Membranes 2011, Barcelona, 2011 Authors: Roberto Maffei , Rolf Luchsinger, Alessandra Zanelli
Resources
Engines with extraordinary attributes Torque-Free Vibration-Free Oil-Free Air Cooled Light Weight High Efficiency High Power-to-Weight Ratio
I kindly share my own collection of 3D models for rhino (.3dm format)- freely available to the Rhino3D users under following THERMS OF USE :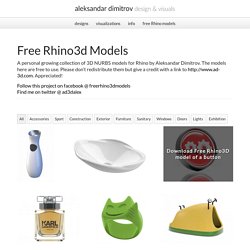 Free Rhino 3D models
Plugins for Rhino and SketchUp :: Driving Dimensions
2012 Conference
Tuk Tuk
CAD addict: Rhino Plugins: Paneling Tools
Rhino Tech Tips: 3D puzzles with Grasshopper!
VOXEL3D Especialistas Rhino Cursos - Bogota [Colombia] - Caracas [Venezuela] - Rhinoceros ARTC Authorized Rhinoceros Training Center
3DCAD Tips – Covering SolidWorks, Pro|E, Catia, Inventor, Rino & other 3D CAD Applications.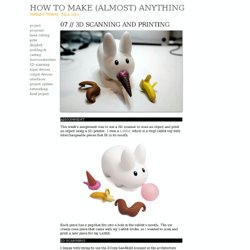 tt's htm(a)a
This week's assignment was to use a 3D scanner to scan an object and print an object using a 3D printer. I own a Labbit , which is a vinyl rabbit toy with interchangeable pieces that fit in its mouth.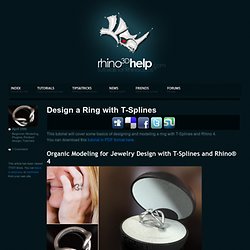 This tutorial will cover some basics of designing and modeling a ring with T-Splines and Rhino 4. You can download this tutorial in PDF format here . Organic Modeling for Jewelry Design with T-Splines and Rhino® 4
Design a Ring with T-Splines | Rhinoceros 3D Help - Tutorials, Links, Galleries, Forum, Jobs, Video, Commands, CAD, Training
ParametricModel - a library of parts
CNC routing with Grasshopper for Rhino : Ponoko Community Hub
Simulating Water Drops on Wood
Step 1: To begin you will need to find a source image of water drops so that you can study the relationship of the wave spacing and intensity. You might find one that is better than the one I used.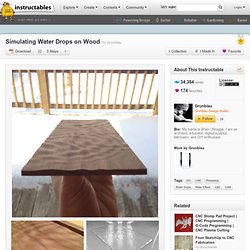 DIVA for Rhino - Home
Scan-and-Solve for Rhino - In Situ Analysis for Rhino
Contest description
Design contest 2011: Make the world a better place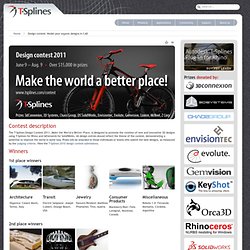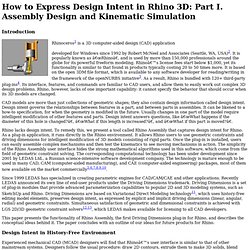 Introduction Rhinoceros 1 is a 3D computer-aided design (CAD) application
Assembly Plugin for Rhino :: Tutorials
techdraw
Summary: This plug-in adds a new Technical display modes to Rhino 4.0 with hidden lines and other options.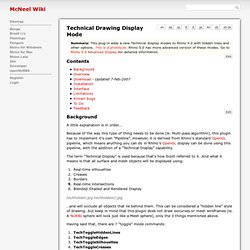 Saltamontes Diseño Paramétrico - Rhino (Rhino) apoyo técnico y promoción Center-Shaper3d
Grasshopper 参数化设计 课程背景 课程定位 课程安排 范例预览 插件教学 在线报名 课程背景
The goal of this project is developing a wireless glove and a software framework to manipulate a parametric model in Rhino 3D. The glove reads user's hand movement and gestures using mounted sensors on it. Then a LilyPad Arduino gathers sensors data as input, processes them, and sends them using a XBee module wirelessly to the computer.
Rhino Glove | Computational Design Lab
Firefly - Firefly Experiments Home
soft surface operations
The Grasshopper Primer
Downloads
nesting for Rhino - Optimize Position and Orientation of Objects
McNeel Miami On line store - Featured Products
Rhinoceros - Productos y servicios relacionados
Rhino ceros
Summary: Miscellaneous tools for the most discriminating Rhino 4.0 designers.
rhinolabstools
flamingo:performancetuning · McNeel Wiki
rhino:renderpluginlist
rhino:commandlist