Irlande
WikiLeaks cables reveal Irish prime minister Bertie Ahern (right) had concerns that Sinn Féin and its leader Gerry Adams negotiated the Good Friday agreement in bad faith.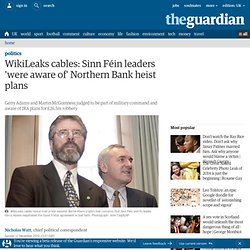 WikiLeaks cables: Sinn Féin leaders 'were aware of' Northern Bank heist plans | Politics
WikiLeaks : le Vatican a refusé de coopérer sur la pédophilie
Le site WikiLeaks continue de divulguer ses informations sur la correspondance diplomatique américaine malgré l'emprisonnement de son fondateur, Julian Assange. Et c'est au Vatican de se retrouver au centre des révélations.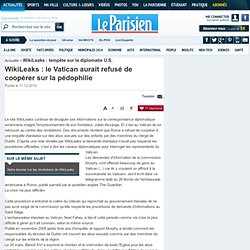 US embassy cables: US and UN discuss asylum for controversial Baloch nationalist leader | World news
WikiLeaks: l'Irlande n'est pas prioritaire pour les Etats-Unis...
L'affaire des révélations des correspondances privées de la diplomatie américaine continue de faire du bruit. Cependant, dans les 250.000 télégrammes révélés par WikiLeaks, seuls 910 concernent l'Irlande. Un seul parmi ceux envoyés de l'ambassade américaine à Dublin a mérité le plus haut niveau de classification, celui de "top secret".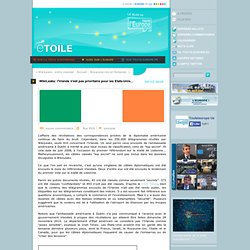 US in damage limitation mode after latest WikiLeaks exposé - The Irish Times - Tue, Nov 30, 2010
THE INTERNATIONAL fallout from the release of hundreds of thousands of US diplomatic cables by whistleblower organisation WikiLeaks continued yesterday, as Washington scrambled to limit the damage caused by the leaks. US secretary of state Hillary Clinton called the planned release of more state department dispatches "an attack on the international community" and said she "deeply regrets" the embarrassment caused by the leaked material. WikiLeaks, which posted the first 220 of some 250,000 cables online on Sunday evening, reported that 133,887 of the messages were unclassified, 101,745 were marked "confidential" and 15,652 "secret".