Restauração / restauradores / restoration
Photo Restoration and Picture Painting from Photo
Rappahannock Business Alliance - element
Farrow Al
Recoop - The Restoration and Conservation Coop Ltd
Ancient Art Conservation and Restoration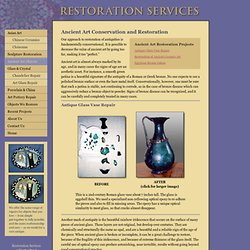 Our approach to restoration of antiquities is fundamentally conservational.
Conservation, Restoration and Artistic Craftsmanship | Conrad Schmitt Studios Inc.
Art glass is a special form of art – it seems not entirely liquid, nor entirely solid, it is both -- as well as intricate and flowing. It is one of life's great rewards when a special piece of art glass is added to the elegance and style to your home. In the last 30 years, glass art has seen a considerable increase in popularity.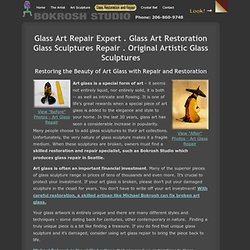 Art Glass Repair. Art Glass Restoration
Museum Conservation Institute Art Conservation Training
Training in the United States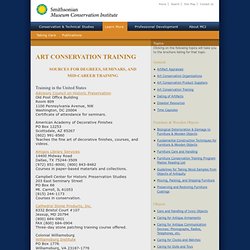 "Sometimes it is only in hindsight we realize memories are special to us.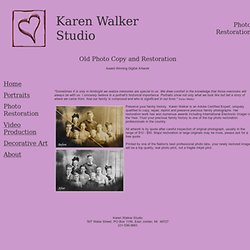 Restoration and Artistic Services
Art Conservation and Restoration - FAQ's
Art Restoration & Antique Repair: Wiebold Studio
ULTIMATE CERAMIC RESTORATION - ARTISTIC TRAILER -
Art Restoration: Leica Microsystems
Glass Art Repair Expert. Glass Restoration. Glass Sculptures Repair. Original Artistic Glass Sculptures
Stephans Furniture Restoration Artistic Works
POSTERFIX.COM
POSTERFIX.COM