L'Espace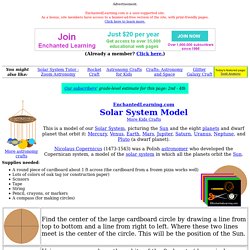 Solar System Model Craft
EnchantedLearning.com Solar System Model More Kids Crafts This is a model of our Solar System , picturing the Sun and the eight planets and dwarf planet that orbit it: Mercury , Venus , Earth , Mars , Jupiter , Saturn , Uranus , Neptune , and Pluto (a dwarf planet). Nicolaus Copernicus (1473-1543) was a Polish astronomer who developed the Copernican system, a model of the solar system in which all the planets orbit the Sun .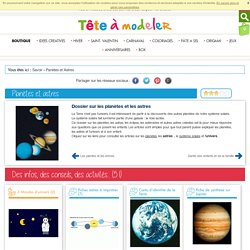 La Terre n'est pas l'univers, il est intéressant de partir à la découverte des autres planètes de notre système solaire. Le système solaire fait lui-même partie d'une galaxie : la Voie lactée. Ce dossier sur les planètes, les astres, les éclipse, les astéroides et autres astres célestes est là pour mieux répondre aux questions que ce posent les enfants.
Planètes et astres
LES MYSTERES DU COSMOS URANUS ET NEPTUNE
Système solaire
Généralités L' écliptique vu par la mission Clementine , alors que le Soleil était partiellement masqué par la Lune .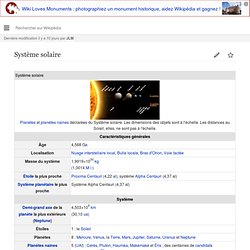 Nicoland Espace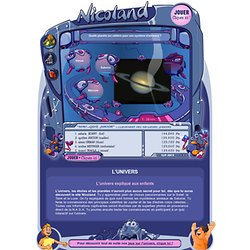 L'univers expliqué aux enfants L'univers, les étoiles et les planètes n'auront plus aucun secret pour toi, dès que tu auras découvert le site Nicoland.