SEO
SpyFu exposes the search marketing secret formula of your most successful competitors. Search for any domain and see every place they've shown up on Google: every keyword they've bought on Adwords, every organic rank, and every ad variation in the last 6 years. Learn how to connect with these domains, too.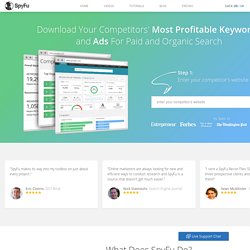 The Keep Alert platform is a SaaS online service that provides a comprehensive solution for online brand protection. The top 10 French IPC companies and some of the world's best-known brands use Keep Alert for their online brand protection needs. Sales are operated through a channel partner network of intellectual property consultants, attorneys, branding agencies, domain name registrars, andIP database operators.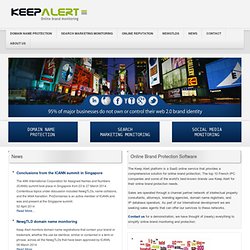 Keep Alert, Surveillance noms de domaine (Cybersquatting), Google Adwords, Réseaux sociaux, détection plagiat |
Backlink History Checker Our Backlink History tool allows SEOs to determine the number of backlinks detected by our sophisticated web robots for given domains, subdomains or URLs. Registered users can compare up to 5 domains simultaneously, allowing SEOs to compare our backlink discovery growth rate for competing domains! Link Intelligence API We are the ultimate custodians of the data behind world's most advanced link intelligence map.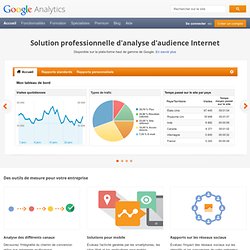 Surveillez l'activité de votre site au moment même où elle a lieu : identifiez immédiatement les éléments performants et ceux qui ne le sont pas. En savoir plus Vos investissements dans les médias sociaux méritent mieux que des tâtonnements. Procurez-vous des données et des informations directement exploitables. En savoir plus Découvrez comment vos canaux marketing interagissent pour générer des ventes et des conversions.