Ressources Archéologie 9
La Préhistoire au Luxembourg
Archéologie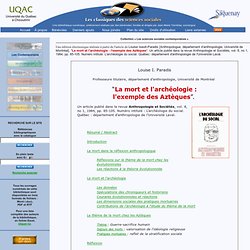 Professeure titulaire, département d'anthropologie, Université de Montréal "La mort et l'archéologie : l'exemple des Aztèques". Un article publié dans la revue Anthropologie et Sociétés, vol. 8, no 1, 1984, pp. 85-105.
Louise Iseult-Paradis, La mort et l'archéologie: l'exemple des A
Azerbaijan Archaeology Magazine
L'infographie telle qu'elle est pratiquée dans la cadre de l'archéologie préventive. Un ensemble de tutoriels, de ressources graphiques et cartographiques destinées aux infographistes et aux archéologues. La cartobase vous propose le téléchargement de cartes vectorielles au format ".eps".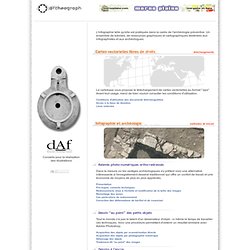 http://www.nasportsmouth.org.uk/
Near East and Middle East Archaeology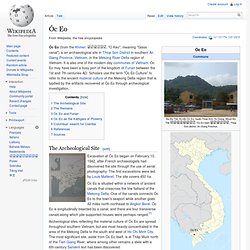 Óc Eo (from the Khmer: អូរកែវ, "O Keo", meaning "Glass canal") is an archaeological site in Thoại Sơn District in southern An Giang Province, Vietnam, in the Mekong River Delta region of Vietnam. It is also one of the modern day communes of Vietnam. Óc Eo may have been a busy port of the kingdom of Funan between the 1st and 7th centuries AD. Scholars use the term "Óc Eo Culture" to refer to the ancient material culture of the Mekong Delta region that is typified by the artifacts recovered at Óc Eo through archeological investigation. The Archeological Site[edit]
Óc Eo
Catégorie:Site archéologique khmer
Archaeology in China
Emilia Romagna Turismo - Archeology in Emilia Romagna
Jerusalem Archeology - Digs and Already Dugs in the Modern City
Archéologie en Suisse | Page d'accueil | archeologie.ch
..:: ANADOLU MEDENİYETLERİ MÜZESİ ::..
Maya Archaeology
Deutsches Archäologisches Institut
Early history/Archeology
Compteur Happah Qu'est-ce que le Compteur d'objets pillés ? Nombre d'objets pillés en France aujourd'hui : 55 Nombre d'objets pillés en France depuis le début de cette année : 139,999
Halte au Pillage | Accueil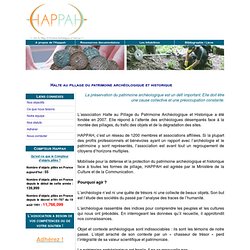 Metris micro-CT (Computed Tomography) for inspection of archeolo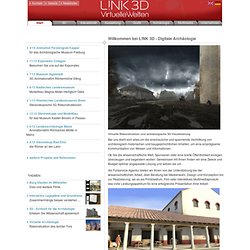 Bei uns dreht sich alles um die anschauliche und spannende Vermittlung von archäologisch-historischen und baugeschichtlichen Inhalten, um eine einprägsame Kommunikation von Wissen und Informationen. Ob Sie die wissenschaftliche Welt, Sponsoren oder eine breite Öffentlichkeit anregen, überzeugen und begeistern wollen: Gemeinsam mit Ihnen finden wir eine Zweck und Budget optimal angepasste Lösung und setzen sie um. Als Fullservice-Agentur bieten wir Ihnen von der Unterstützung bei der wissenschaftlichen Arbeit, über Beratung bei Medienwahl, Design und Konzeption bis zur Realisierung, sei es als Printmedium, Film oder interaktives Multimediaprodukt das volle Leistungsspektrum für eine erfolgreiche Präsentation Ihrer Arbeit.
Digitale Archäologie | Start
Archéologie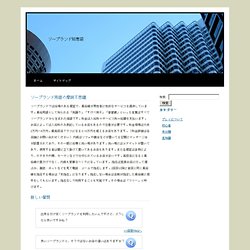 ソープランド用語の摩訶不思議 ソープランドでは浴場のある個室で、風俗嬢が男性客に性的なサービスを提供しています。風俗用語として知られる「泡踊り」「すけべ椅子」「潜望鏡」といった言葉はすべてソープランドから生まれた造語です。料金は入浴料+サービス料=総額を支払います。お店によっては入浴料のみ表記しているお店もあるので注意が必要です。料金相場は大体2万円~6万円。
Musée d'Archéologie Tricastine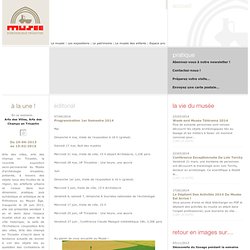 20|01|2014Programmation 1er Semestre 2014 Février Participation du Musée à la Fête du livre de jeunesse. Samedi 1er : Atelier « laisser sa trace » Bibliothèque Suze-la-Rousse dans le cadre de la Fête du livre de jeunesse à partir de 15 h 30 salle polyvalente à Suze-La-Rousse Dimanche 2 février, Visite de l'exposition à 16 h (gratuit)
Over 12,000 years ago, hunters tracking herds of the last ice age across the frozen tundra of what is now the state of Alaska became the first immigrants to enter the North American continent. These hunter-gatherers brought with them a weapon that reigned supreme among them and their descendents for thousands of years to come, the Atlatl. It was the first true weapon system developed by humans, originating in Europe over 30,000 years ago and spreading to every corner of the globe that humans occupied.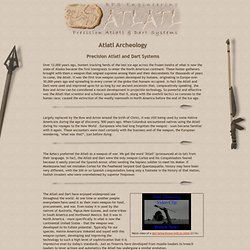 Archeology - Atlatl.com - Learning About Primitive Atlatl and Da
Archéologie - Égypte: découverte de deux tombeaux vieux de 4300
Le Caire — Une mission archéologique égyptienne a découvert à Saqqara deux tombeaux vieux de 4300 ans datant du règne du pharaon Ouna, dernier souverain de la Ve dynastie, a annoncé hier le Conseil supérieur des antiquités égyptiennes (CSAE). «Les deux tombeaux appartiennent au superviseur général des expéditions du pharaon Ouna ainsi qu'à la personne responsable des chanteuses royales», a précisé le patron du CSAE Zaki Hawass. Le superviseur général des missions d'Ouna était responsable de plusieurs carrières, à Tora notamment, non loin du Caire, où l'on découpait le granit, a-t-il souligné.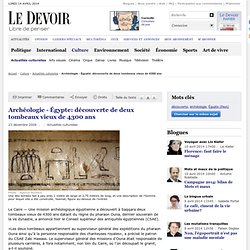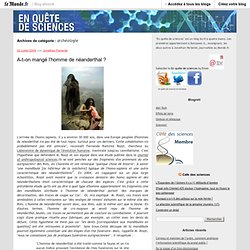 A-t-on mangé l'homme de néanderthal ? L'arrivée de l'homo sapiens, il y a environ 30 000 ans, dans une Europe peuplée d'hommes de néanderthal n'a pas été de tout repos. Surtout pour ces derniers."Cette cohabitation n'a probablement pas été amicale", reconnaît Fernando Ramirez Rozzi, chercheur au Laboratoire de dynamique de l'évolution humaine.
archéologie - En quête de sciences - Blog LeMonde.fr
These links are no longer being continuously updated. Use them at your own risk. I never add links at the request of anyone who writes to me asking for one, especially promoters of online for-profit educational organizations. Please do not send me such mail.
History & Archeology
Dead Sea Scrolls still a puzzle after 50 years - July 26, 1997
Les musées du Canton de Vaud : Le Musée d'achéologie et histoire
The Bodrum Museum of Underwater Archaeology in The Bodrum Castle of The Knights of St.John is not just a dusty collection of lifeless relics, it is an original, creative and exiting experience. It is a trip into a fascinating past through to life in exhibits that take you back in time into the worlds of ancient mariners who sailed to meet their destiny shipwrecked on Anatolian shores or to the medieval Age of Knights who built this castle from stones that once were part of one of the Seven Wonders of the ancient World: The Mausoleum of Halicarnasus.
The Bodrum Museum of Underwater Archaeology, Castle of St. John-
'British Archaeology' home page
L'archéologie des aqueducs romains
Homepage Service d'Histoire de l'Art et d'Archéologie de la Grèc
Archaia - Accueil
LAMM
latenium