More Christian Resources
John Warwick Montgomery. John Warwick Montgomery is Distinguished Research Professor of Philosophy and Christian Thought, Patrick Henry College (Virginia); and Emeritus Professor of Law and Humanities at the University of Luton (England).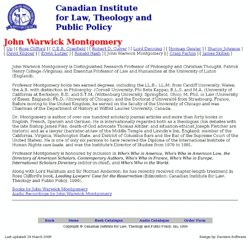 Professor Montgomery holds ten earned degrees, including the LL.B.; LL.M. from Cardiff University, Wales; the A.B. with distinction in Philosophy (Cornell University; Phi Beta Kappa); B.L.S. and M.A. (University of California at Berkeley); B.D. and S.T.M. (Wittenburg University, Springfield, Ohio); M. Phil. in Law (University of Essex, England); Ph.D. JWM home. Critique of John Warwick Montgomery's Arguments. Because I am a retired attorney and an atheist, and because I became involved in an online discussion group involving the evidence for Christianity, I was referred by several Christians to the works of John Warwick Montgomery.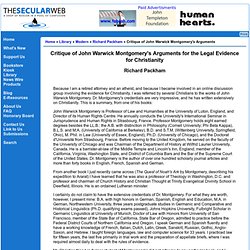 Dr. Montgomery's credentials are very impressive, and he has written extensively on Christianity. John Warwick Montgomery. He is chiefly noted for his major contributions as a writer, lecturer and public debater in the field of Christian apologetics.[4] Since 2007 he is Emeritus Professor at University of Bedfordshire, England, where from 1995–2007 he held a full professorship in law and humanities.[5] He is the director of the International Academy of Apologetics, Evangelism & Human Rights, Strasbourg, France, and is the editor of the theological online journal Global Journal of Classical Theology.[6] Family[edit] Montgomery traces his ancestry back to Comte Roger de Montgomery who accompanied William the Conqueror in 1066 in the invasion of England.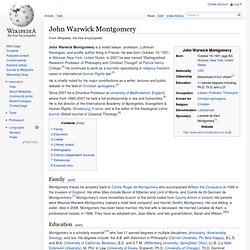 Bible Search - Search the Bible. Bible Software from Laridian. Free Christian resources. 40 Best Web Resources for Bible Study. One of the great things about technology is the access it gives you to a number of resources.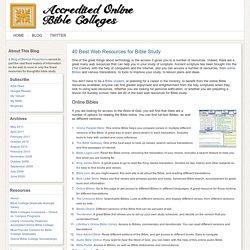 Indeed, there are a great many web resources that can help you in your study of scripture. Ancient scripture has been brought into the 21st Century with the help of computers and the Internet, and you can access a number of resources, from online Bibles and various translations, to tools to improve your study, to lesson plans and ideas. You don't have to be a Bible student, or planning for a career in the ministry, to benefit from the online Bible resources available.
Life of Christ: Harmony of the Gospels - Matthew, Mark, Luke and John. C.S.Lewis. Mere christianity. C.S.Lewis.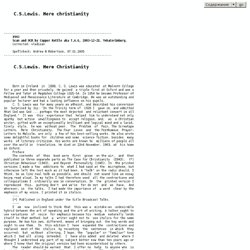 Mere christianity --------------------------------------------------------------- Corrected: vladioan Spellcheck: Andrew B Robertson, 07.01.2005 --------------------------------------------------------------- C.S.Lewis. Mere Christianity Born in Ireland in 1898, C. Bible Study Planet | Daily bible studies for adults, teens and kids. Matthew Henry. The Hebrew Name for God - Elohim. The name Elohim is unique to Hebraic thinking: it occurs only in Hebrew and in no other ancient Semitic language.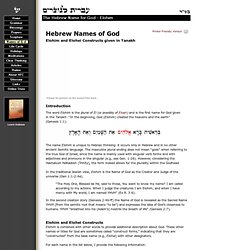 The masculine plural ending does not mean "gods" when referring to the true God of Israel, since the name is mainly used with singular verb forms and with adjectives and pronouns in the singular (e.g., see Gen. 1:26). However, considering the Hashalush HaKadosh (Trinity), the form indeed allows for the plurality within the Godhead. In the traditional Jewish view, Elohim is the Name of God as the Creator and Judge of the universe (Gen 1:1-2:4a). "The Holy One, Blessed be He, said to those, You want to know my name? I am called according to my actions. Can I Do Anything I Want and Still be a Christian? Grace and sin have a complicated relationship.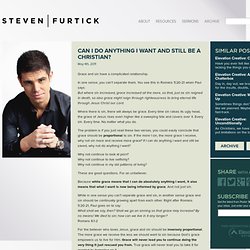 In one sense, you can't separate them. You see this in Romans 5:20-21 when Paul says:But where sin increased, grace increased all the more, so that, just as sin reigned in death, so also grace might reign through righteousness to bring eternal life through Jesus Christ our Lord. Where there is sin, there will always be grace. Every time sin raises its ugly head, the grace of Jesus rises even higher like a sweeping tide and covers over it.
---