iPad Resources For School Administrators
A Practical Guide For Teachers Who Just Got iPads. So you finally got a class set of iPads and you are not sure what to do next and where to start?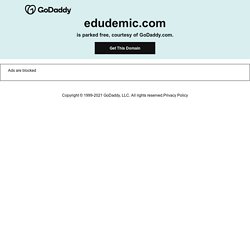 Here is a very simple list of tried and true tips to help. Don't Start Collecting Apps! Introducing School-Wide Digital Citizenship Practices with iPads. An elementary school in our district recently got 30 iPads and asked for some advice implementing them with students and teachers.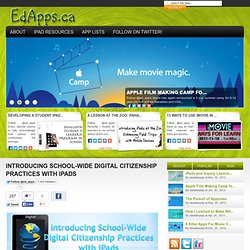 In addition to suggesting some starter apps, I recommended that we have conversations with kids around the appropriate use of these devices. While almost every child has used an iPad, iPod Touch, or iPhone, the exciting learning opportunities these mobile, Internet-connected, media creation devices create also open the door to new challenges. Cyberbullying or inappropriate web publishing happens more through the camera than regular computer use does; the mobility of the device combined with the reality that multiple users are using the device with no personalized, password-protected, network-tracked accounts makes it more challenging to keep track of who is doing what with the device or that the device itself is safe.
21 Things for the 21st Century Administrator - Home. iPad Apps for School Administrators. iPad Resources for Administrators.
---