Tar Sands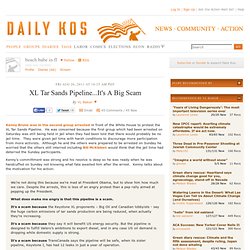 XL Tar Sands Pipeline...It's A Big Scam
More Tagging tips: A tag is a way to search for this diary. If someone is searching for "Barack Obama," is this a diary they'd be trying to find?
English • Português • Español • Français • Deutsch **UPDATE: We joined forces with a powerful coalition of organizations, and unveiled our combined number of signatures (618,428!!) at the White House on September 3**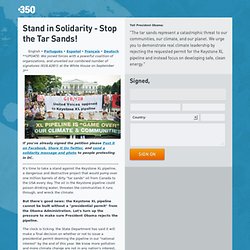 Dear Friends, Early last summer when folks decided to take on the Keystone Pipeline, we set up tarsandsaction.org so we could have a broad front supported by many groups. Matt, Linda, Rae, Duncan and Josh came on board and got to work—those of you who came to DC to get arrested met them in person, and the rest of you have been in touch with them one way or another all fall.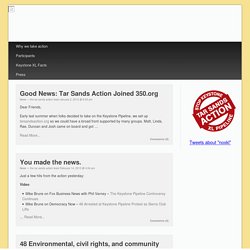 Keystone and Keystone XL Pipeline