Tar Sands
XL Tar Sands Pipeline...It's A Big Scam. More Tagging tips: A tag is a way to search for this diary.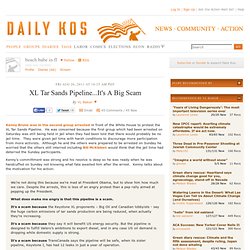 If someone is searching for "Barack Obama," is this a diary they'd be trying to find? Tar Sands Oil Extraction - The Dirty Truth. Stand in Solidarity - Stop the Tar Sands! English • Português • Español • Français • Deutsch **UPDATE: We joined forces with a powerful coalition of organizations, and unveiled our combined number of signatures (618,428!!)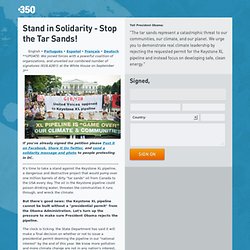 At the White House on September 3** Tar Sands Action. Keystone and Keystone XL Pipeline. Tar-sands. Canadian Tar Sands.
---