Religion & Philosophy
Description In this course, Dr. Ronald Nash covers the history of philosophical thinking from the Ancient Greek philosophers, to Augustine, Immanuel Kant, and present day philosophers.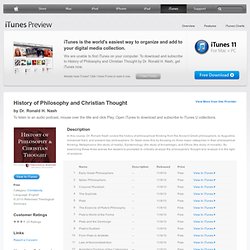 History of Philosophy and Christian Thought - Download free content from Reformed Theological Seminary on iTunes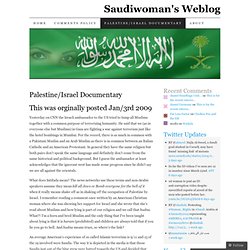 Yesterday on CNN the Israeli ambassador to the US tried to lump all Muslims together with a common purpose of terrorizing humanity.
Palestine/Israel Documentary | Saudiwoman's Weblog
The New Jerusalem and Eternal State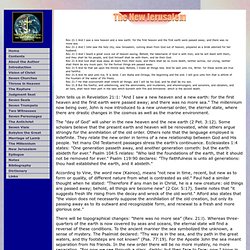 Rev 21:9 And there came unto me one of the seven angels which had the seven vials full of the seven last plagues, and talked with me, saying, Come hither, I will shew thee the bride, the Lamb's wife. Rev 21:10 And he carried me away in the spirit to a great and high mountain, and shewed me that great city, the holy Jerusalem, descending out of heaven from God, Rev 21:11 Having the glory of God: and her light was like unto a stone most precious, even like a jasper stone, clear as crystal; Rev 21:12 And had a wall great and high, and had twelve gates, and at the gates twelve angels, and names written thereon, which are the names of the twelve tribes of the children of Israel: Rev 21:13 On the east three gates; on the north three gates; on the south three gates; and on the west three gates. Rev 21:14 And the wall of the city had twelve foundations, and in them the names of the twelve apostles of the Lamb.
The Feminine Aspect of God