Mesurer la productivité des employés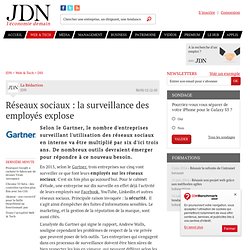 Réseaux sociaux : la surveillance des employés explose
Selon le Gartner, le nombre d'entreprises surveillant l'utilisation des réseaux sociaux en interne va être multiplié par six d'ici trois ans. De nombreux outils devraient émerger pour répondre à ce nouveau besoin. En 2015, selon le Gartner, trois entreprises sur cinq vont surveiller ce que font leurs .
Contents: Download Report
Who Has Your Back? 2013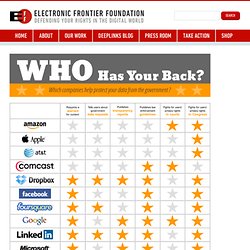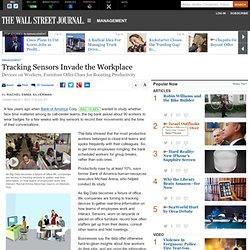 Tracking Sensors Invade the Workplace
A few years ago when Bank of America Corp. BAC +0.66% wanted to study whether face time mattered among its call-center teams, the big bank asked about 90 workers to wear badges for a few weeks with tiny sensors to record their movements and the tone of their conversations.
Sociometric Solutions - Organizations for Humans
Par Hubert Guillaud le 30/01/08 | 4 commentaires | 7,667 lectures | Impression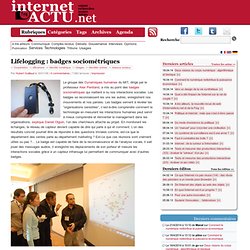 Lifelogging : badges sociométriques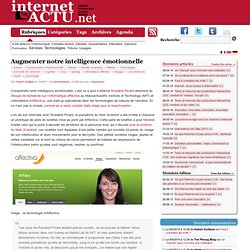 Par Hubert Guillaud le 15/09/11 | 6 commentaires | 5,498 lectures | Impression
workrights
+Citizen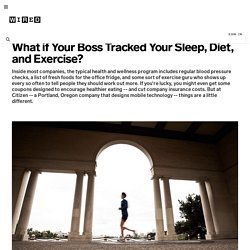 Inside most companies, the typical health and wellness program includes regular blood pressure checks, a list of fresh foods for the office fridge, and some sort of exercise guru who shows up every so often to tell people they should work out more. If you're lucky, you might even get some coupons designed to encourage healthier eating — and cut company insurance costs.
What if Your Boss Tracked Your Sleep, Diet, and Exercise? | Wired Enterprise
Our goal is to help you quickly uncover the issues that are affecting your team's performance.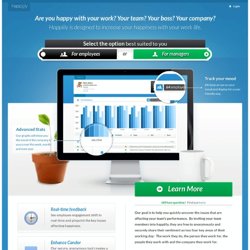 Measuring Employee Happiness Anonymously and Securely
Chris Dancy
The Quantified Man: How an Obsolete Tech Guy Rebuilt Himself for the Future | Wired Enterprise
Tesco — the company that runs a chain of grocery stores across Great Britain — uses digital armbands to track the performance of its warehouse staff. A former Tesco employee told newspaper that the armbands provide a score of 100 if a task is completed within a given time frame, but a score of 200 if it's completed twice that fast.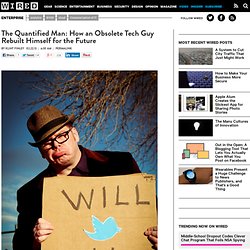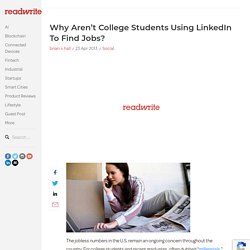 The jobless numbers in the U.S. remain an ongoing concern throughout the country. For college students and recent graduates, often dubbed "millennials," the numbers are even worse. More than half of recent graduates are either unemployed or underemployed.
Why Aren't College Students Using LinkedIn To Find Jobs?
by Tomas Chamorro-Premuzic | 9:00 AM October 26, 2012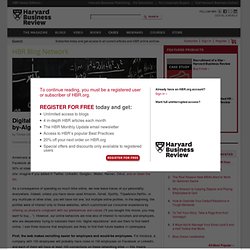 Digital Staffing: The Future of Recruitment-by-Algorithm - Tomas Chamorro-Premuzic
Meta