Referring
Harvard Referencing Generator | How to reference a Online Image
5 alternativas también gratis a Evernote
Evernote es uno de los mejores programas gratuitos para tomar anotaciones, complementado con muchas funciones que sus desarrolladores han agregado a través del tiempo y que cada vez lo hacen más poderoso. Igualmente existen alternativas, también gratuitas que cumplen muy bien la función que deben de cumplir este tipo de programas. A continuación tienen 5 alternativas gratis a Evernote, 1. Simplenote Como su nombre lo indica es simple y especial para personas que no necesitan funciones extras.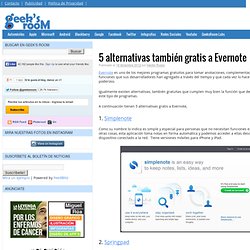 Start a free trial to one of our premium services below. Students Upgrade for Additional Features: APA, Chicago/Turabian, and MLA styles Virtual Notecards & Dynamic Outlining Best-Rated Citation Tool by Students!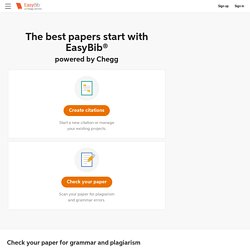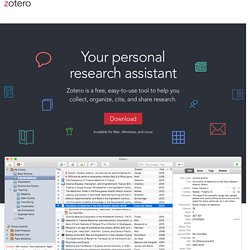 Cite perfectly. Whether you need to create footnotes, endnotes, in-text citations, or bibliographies, Zotero will do all the dirty work for you, leaving you free to focus on your writing. Create citations in Word and OpenOffice without ever leaving your word processor and add references to an email, a Google Doc, or some other editor simply by dragging one or more references out of Zotero.
RefWorks Login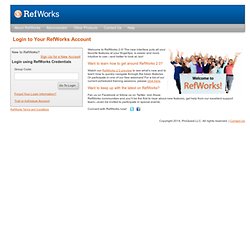 Welcome to RefWorks 2.0! The new interface puts all your favorite features at your fingertips, is easier and more intuitive to use---and better to look at, too! Want to learn how to get around RefWorks 2.0? Watch our RefWorks 2.0 preview to see what's new and to learn how to quickly navigate through the basic features.
Digital Passport
IUB Writing Tutorial Services Pamphlets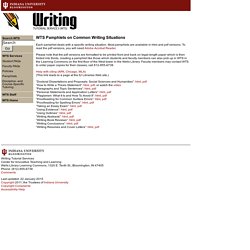 Each pamphlet deals with a specific writing situation. Most pamphlets are available in html and pdf versions. To read the pdf versions, you will need Adobe Acrobat Reader.