Referring
5 alternativas también gratis a Evernote
Evernote es uno de los mejores programas gratuitos para tomar anotaciones, complementado con muchas funciones que sus desarrolladores han agregado a través del tiempo y que cada vez lo hacen más poderoso. Igualmente existen alternativas, también gratuitas que cumplen muy bien la función que deben de cumplir este tipo de programas.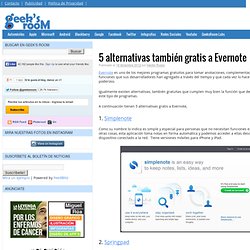 RefWorks Login
Digital Passport
IUB Writing Tutorial Services Pamphlets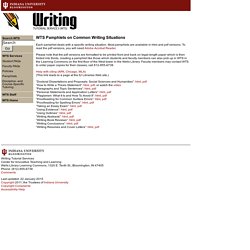 Each pamphlet deals with a specific writing situation. Most pamphlets are available in html and pdf versions. To read the pdf versions, you will need Adobe Acrobat Reader.