Blogging
Bloguear a Pevide
In The First Person - This is a case between me and the whole world
Html Character EnCoder | Blogger Templates and Tricks
Pantheon: A Premium WordPress Theme | Premium
Today we're releasing a premium WordPress theme by Viva Themes for our premium members.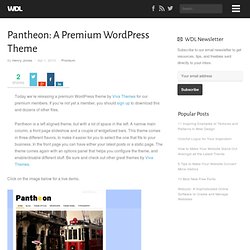 Evohosting | UK Web Hosting
Navigation can have a huge impact on a website's usability and appearance, so you have to make sure you have the right menu or menus for your website's content, layout, and visitors. If you're performing maintenance on your website, or you have a domain name but not a website, a coming soon or under construction template can be a really useful tool to help you keep your visitors up-to-date on your progress. I've found 22 responsive under construction and coming soon templates with great features like subscription and contact forms, progress bars, countdown timers, social media integration, and more.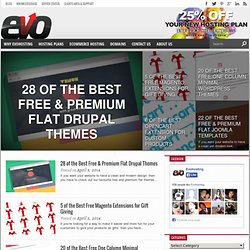 Blogger Widgets
Painel ‹ Global Dashboard — WordPress