Blogging
O que diz a raposa? Pelo menos ficámos a saber que m-o-o-o-o-r-s-e rima com h-o-o-o-o-r-s-e… Isso e a estupidificação em massa, bolas. Classificar isto: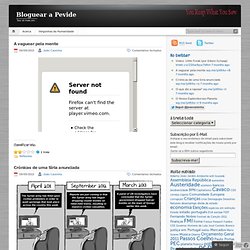 Bloguear a Pevide
In The First Person - This is a case between me and the whole world
Html Character EnCoder | Blogger Templates and Tricks
Pantheon: A Premium WordPress Theme | Premium
Today we're releasing a premium WordPress theme by Viva Themes for our premium members. If you're not yet a member, you should sign up to download this and dozens of other files. Pantheon is a left aligned theme, but with a lot of space in the left. A narrow main column, a front page slideshow and a couple of widgetized bars.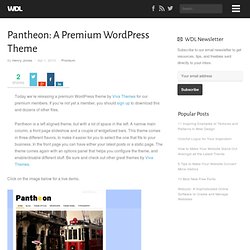 Evohosting | UK Web Hosting
Blogger Widgets
Painel ‹ Global Dashboard — WordPress