Pasta
How to cook the perfect spaghetti carbonara | Life and style
A dish whose principal ingredients are eggs and bacon was always going to be a shoo-in for the British palate: certainly spaghetti carbonara was a regular in my dad's repertoire when pesto was only a glint in a supermarket buyer's eye.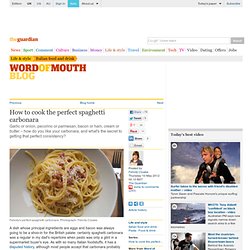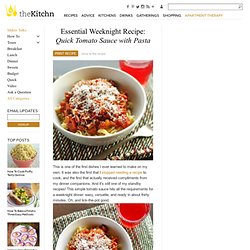 This is one of the first dishes I ever learned to make on my own. It was also the first that I stopped needing a recipe to cook, and the first that actually received compliments from my dinner companions. And it's still one of my standby recipes! This simple tomato sauce hits all the requirements for a weeknight dinner: easy, versatile, and ready in about thirty minutes.
Essential Weeknight Recipe: Quick Tomato Sauce with Pasta
Let's face it, you might as well be in the kitchen. The biting cold and flint grey skies are not good for much – except maybe a 10-minute constitutional to bring on a raging appetite for something savoury and comforting.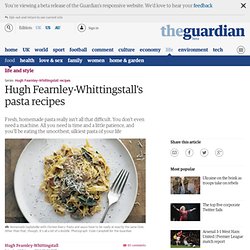 Pasta recipes | Hugh Fearnley-Whittingstall | Food and drink | Life and style
Lunch
Don't tell, but we here at The Kitchn love a good holiday brunch almost as much as we love the glitzy cocktail parties this time of year. Maybe more. I mean, when else do you get to pile your plate with not only a scoop of cheesy ham casserole and sliver of quiche but also a slice of buttery holiday cake and a mini sticky bun or two? It's the best. In the event that you find yourself invited to or hosting just such a brunch in the coming weeks, we won't leave you stranded.