Lunch
Spinach Frittata Recipe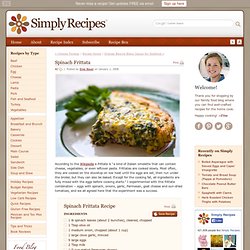 Method 1 Preheat oven to 400°F. 2 Cook spinach in 1/4 cup of water in a covered saucepan until just wilted, a couple minutes. Drain water and set aside. 3 In a mixing bowl, whisk together eggs, milk, and Parmesan cheese. Add in chopped sun-dried tomatoes, and sprinkle with salt and pepper.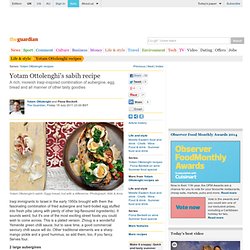 Yotam Ottolenghi's sabih: Eggy bread, but with a difference. Photograph: Aliki & Ania Iraqi immigrants to Israel in the early 1950s brought with them the fascinating combination of fried aubergine and hard-boiled egg stuffed into fresh pitta (along with plenty of other big-flavoured ingredients). It sounds weird, but it's one of the most exciting street foods you could wish to come across. This is a plated version. Zhoug is a wonderful Yemenite green chilli sauce, but to save time, a good commercial savoury chilli sauce will do.
Sabih | Yotam Ottolenghi | Life and style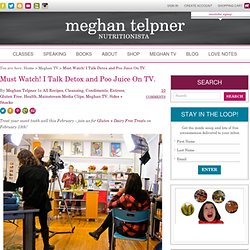 0 Flares Twitter 0 Facebook 0 Pin It Share 0 1 Google+ 0 StumbleUpon 0 0 Flares × Treat your sweet tooth well this February – join us for Gluten + Dairy Free Treats on February 13th! What fun I had when Wilder Weir from Oh So Cosmo!
Making Love in the Kitchen » Must Watch! I Talk Detox and Poo Juice On TV. » Making Love in the Kitchen